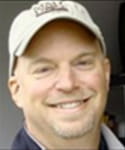 Trending Today on Twitter - 5/17/13
1. Star Trek Movie
2. #AskCodySimpson
3. #IRSHearing
4. #NintendoDirectNA
5. #TWFanFriday
6. #TGIF
7. Phil Jackson
8. Miller
9. Congress
10. Toronto
Source: Twitter

Popular Today on Bing - 5/17/13
1. Pat Robertson Cheating
2. Fred White Dies
3. Vikings Move QB
4. Charles Darwin Wrong
5. Big Bang Theory Finale
6. Robin Williams CBS
7. Kirstie Alley Slams
8. Holly Madison Fiance
Source: Bing

iTunes Top 10 Singles - 5/17/13
1. Blurred Lines (feat. T.J. & Pharrell) - Robin Thicke
2. Can't Hold Us (feat. Ray Dalton) - Macklemore & Ryan Lewis
3. Just Give Me a Reason (feat. Nate Ruess) - Pink
4. Come & Get It - Selena Gomez
5. Mirrors - Justin Timberlake
6. Cruise (Remix) (feat. Nelly) - Florida Georgia Line
7. Radioactive - Imagine Dragons
8. Get Lucky (Radio Edit) - (feat. Pharrell Williams) - Daft Punk
9. #Beautiful (feat. Miguel) - Mariah Carey
10. I Love It (feat. Charli XCX) - Icona Pop
Source: Apple iTunes

Top 10 TV Shows in Prime Time - Week Ending 5/12/13
1. NCIS
2. The Big Bang Theory
3. NCIS: Los Angeles
4. Person of Interest
5. Dancing with the Stars
6. Two and a Half Men
7. Voice - Mon.
8. American Idol - Thurs.
9. Voice - Tues.
10. American Idol - Wed.
Source: Nielsen Co

Top YouTube Videos - 13-17-Year-Olds - Today - 5/17/13
1. Eric Mass' Unreal Catch Beats Poly Prep
2. will.i.am - #that POWER ft. Justin Bieber
3. Abercrombie & Fitch Gets a Brand Readjustment #FitchTheHomeless
4. Burnout Challenge - HiitLean #11
5. Cracked Chiropractor Commercial
Source: YouTube

Top 5 Movies - Week Ending 5/16/13
1. Iron Man 3
2. The Great Gatsby
3. Pain and Gain
4. Peeples
5. 42
Source: Variety
New research out of the UK's University of Bristol indicates that girls whose fathers were absent during their early childhood are more likely to become depressed in their teen years.
The study, published in Psychological Medicine, found that girls whose fathers left when they were between the ages of 0 and 5 were more likely to develop depressive symptoms in adolescence than those whose fathers left when they were between the ages of 5-10 and boys in both age groups (0-5 and 5-10).
The findings are part of the larger "Children of the 90s" longitudinal study, a long-term research project that follows the children of 14,000 mothers who enrolled during their pregnancies in 1991 and 1992. This depression study in particular looked at 5,631 children.
"These findings indicate a need to include fathers in research related to child and adolescent mental health issues," Iryna Culpin, the paper's lead author, said in a press release.
Source: Huffington Post
http://www.huffingtonpost.com/2013/05/15/teen-depression-in-girls-_n_3281871.html
Teens falling asleep in class are a staple of stereotypical movie scenes about high school. But a teen who repeatedly falls asleep and experiences fatigue is no laughing matter.
A recent study found that about 3 percent of teens experienced severe, long-lasting fatigue. About half these teens also had depression or anxiety, which is linked to poorer overall health.
It's possible that teens with symptoms of prolonged fatigue may have undiagnosed anxiety or depression, the study's authors suggested.
The study, led by Femke Lamers, PhD, of the National Institute of Mental Health, looked at how common fatigue was among American teens.
The researchers used data from the National Comorbidity Survey Adolescent Supplement, which included responses from 10,123 adolescents, aged 13 to 18.
Overall, 3 percent of the teens reported having prolonged fatigue, about half of whom (1.4 percent) experienced fatigue alone. The other half (1.6 percent) with chronic fatigue also reported having depression or an anxiety disorder.
Nearly half of those with chronic fatigue (46.5 percent) had had a major depressive episode, and about a third (34 percent) had a specific phobia about an object or situation.
The authors concluded that having severe, long-lasting fatigue may actually indicate an anxiety or depression disorder in many teens who are not getting the care they need.
Source: DailyRx
http://www.dailyrx.com/long-lasting-fatigue-teens-may-indicate-depression-or-anxiety-disorders
If your teen texts while driving, chances are he or she also practices other dangerous motor vehicle habits — including failing to buckle up and driving after they have been drinking, a new federal analysis finds.
In 2011, 45% of all students 16 and older reported that they had texted or e-mailed while driving during the past 30 days, says the study by researchers at the Centers for Disease Control and Prevention and reported in June issue of Pediatrics.
Teens who texted while driving were five times more likely than those who didn't to drive when they had been drinking alcohol. And the more they texted the worse their seat belt habit. Teens who texted every day while driving during the past month were more than 40% more likely to not always wear their seat belts than were teens who engaged in texting while driving once or twice in the past 30 days.
It's not surprising that kids who take such risks in one area may be more likely to take risks in other areas, says CDC Director Thomas Frieden.
The new study (drawn from a survey of 8,500 high school students 16 and older) is the second this month to highlight evidence suggesting that texting and driving is associated with other dangerous behaviors.
Source: USA Today
http://www.usatoday.com/story/news/nation/2013/05/13/texting-driving-teens/2150755/
About Jim Liebelt
Jim is Senior Writer, Editor and Researcher for the HomeWord Center for Youth and Family at Azusa Pacific University. Jim has over 25 years of experience as a youth and family ministry specialist, and has been on the HomeWord staff since 1998. He has served over the years as a pastor, author, youth ministry trainer, adjunct college instructor and speaker. Jim's culture blog and parenting articles appear on HomeWord.com. Jim is a contributing author of culture and parenting articles to Crosswalk.com. Jim and his wife Jenny live in Olympia, WA.

Example: "Gen 1:1" "John 3" "Moses" "trust"
Advanced Search
advertise with us