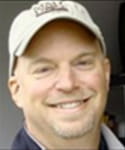 "If your teen's doctor found out your daughter was having sex, is it acceptable or unacceptable to you for the doctor to provide birth control to your teen confidentially?" The question was posed to a diverse group of parents of girls aged 12 to 17. On a scale from 1 to 4, researchers at UC San Francisco wanted to know, how comfortable were they with their daughters being given birth control pills? Condoms? Emergency contraception? An intrauterine device (IUD)?
Per the results, published in the Journal of Adolescent Health, 59 percent said they'd be okay with birth control pills. Only 51 percent approved of condoms. And way down the scale, past injectables (46 percent), emergency contraception (45 percent), the transdermal patch (43 percent), and the implant (32 percent), was the IUD, with only 18 percent approval.
"The lower than expected acceptability of condoms likely reflects parents' overall low acceptability of contraception in general for their daughters," lead author Lauren Hartman wrote to me in an email. "It also highlights the importance of educating parents about the importance of condoms, both for protection from STIs and pregnancy."
Parents who believed their teenager was likely to have sex in the coming year were more likely to accept their use of emergency contraception and condoms. The authors suspect that they only begrudgingly OKed those two because "parents may associate these methods with a single episode of sex rather than condoning an ongoing sexual relationship, which would require a more permanent contraceptive method."
Source: The Atlantic
http://www.theatlantic.com/health/archive/2013/02/study-parents-prefer-the-pill-over-condoms-for-their-teenage-daughters/273144/
Have something to say about this article? Leave your comment via Facebook below!
About Jim Liebelt
Jim is Senior Writer, Editor and Researcher for the HomeWord Center for Youth and Family at Azusa Pacific University. Jim has over 25 years of experience as a youth and family ministry specialist, and has been on the HomeWord staff since 1998. He has served over the years as a pastor, author, youth ministry trainer, adjunct college instructor and speaker. Jim's culture blog and parenting articles appear on HomeWord.com. Jim is a contributing author of culture and parenting articles to Crosswalk.com. Jim and his wife Jenny live in Olympia, WA.

Example: "Gen 1:1" "John 3" "Moses" "trust"
Advanced Search
advertise with us
Recently on Crosswalk Blogs