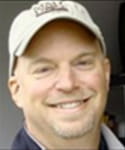 I can't envision a time when we won't have to be concerned about drug and alcohol use among teens. The usage statistics will rise and fall, but parents should continue to be intentional about talking to their kids about the dangers of drug and alcohol use and abuse. The current rise in marijuana usage rates provides an open door for parents to do so.
The Partnership at Drugfree.org (previously known as the Partnership for a Drug-Free America) has released its 23rd annual Partnership Attitude Tracking Study (PATS) which finds that past-month marijuana use -- particularly heavy use -- has increased significantly among U.S. high school students since 2008. 9 percent of teens (nearly 1.5 million) smlked marijuana heavily (at least 20 times) in the past month. Overall, past month heavy marijuana use is up 80 percent among U.S. teens since 2008.
Key findings on teen marijuana use:
• Past-month use is up 42 percent (from 19 percent in 2008 to 27 percent in 2011, which translates to about 4 milllion teens).
• Past-year use is up 26 percent (up from 31 percent in 2008 to 39 percent in 2011, which translates to about 6 million teens).
• Lifetime use is up 21 percent (up from 39 percent in 2008 to 47 percent in 2011, which translates to nearly 8 million teens).
• 71 percent of teens say they have friends who use marijuana regularly (up from 64 percent in 2008).
• Teen past-month "heavy" marijuana uses are significantly more likely to use other drugs:
- 30 times more likely to use cocaine/crack
- 20 times more likely to use Ecstasy
- 15 times more likely to use prescription pain relievers
- 14 times more likely to abuse over-the-counter medicines.
Other key findings:
• Prescription medicine abuse remains high, but unchanged (17 percent for prescription drugs, 12 percent for over-the-counter cough and cold medicines).
• Past-month smoking rates have declined 19 percent (from 27 percent in 2010 to 22 percent in 2011).
• Past-year alcohol use is holding steady at 46 percent and past-month use at 38 percent.
Source: Partnership at Drugfree.org
http://www.drugfree.org/wp-content/uploads/2012/04/PATS-Key-Findings-May-2-2012.pdf
Have something to say about this article? Leave your comment via Facebook below!
About Jim Liebelt
Jim is Senior Writer, Editor and Researcher for the HomeWord Center for Youth and Family at Azusa Pacific University. Jim has over 25 years of experience as a youth and family ministry specialist, and has been on the HomeWord staff since 1998. He has served over the years as a pastor, author, youth ministry trainer, adjunct college instructor and speaker. Jim's culture blog and parenting articles appear on HomeWord.com. Jim is a contributing author of culture and parenting articles to Crosswalk.com. Jim and his wife Jenny live in Olympia, WA.

Example: "Gen 1:1" "John 3" "Moses" "trust"
Advanced Search
advertise with us
Recently on Crosswalk Blogs