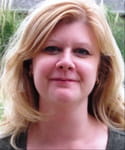 "Seek the LORD while he may be found; call on him while he is near."
Dear Maddy,
As you grow up, all sorts of people will filter in and out of your life. Friends, boyfriends, classmates, teachers, mentors, and plenty more. So choose now who you will call in times of trouble. After wasting so much time running here and there looking for advice and counsel, I learned the hard way to go to the Lord first.
Can you trust Him and put your faith and your heart in His hands no matter what? Let's see.
Will God listen to you every time you come before His throne? Check. Is He perfect and righteous and holy, night and day? Year after year? Check. Does He continually have your best interests in mind? Check. Does He see things you don't? Check. Will He make the right choice for you every single time? Check.
Looks to me like you can't go wrong by calling on the Lord in times of blessing and times of trouble.
Trust what God tells you. Trust the path He puts before you. Trust that He knows what's best for you.
Dear Lord, I just love that you have Maddy's heart in the palm of your hand. What that does to my heart is priceless. When I go to sleep at night and put her in Your hands, a warmth fills my chest, that make me feel more connected to her through You.
I pray Maddy will always choose You first. That she would run to seek You now while she is young and that as she spends time with You, she will be strengthened and Your voice will grow clearer and clearer, drowning out every other voice. Amen.
Have something to say about this article? Leave your comment via Facebook below!
About Lori Freeland
Lori Freeland, a freelance writer from the Dallas area, holds a bachelor's degree in psychology from the University of Wisconsin-Madison. In her other life, the one BK—before kids—she has worked as a social worker and a certified dyslexic reading tutor. Currently, she embraces her status as full-time homeschool mom to three awesome children. Her big dream? Becoming a Young Adult novelist, a goal she diligently pursues during the wee hours of the morning with help from a very large mug of coffee and occasionally some chocolate-covered peanuts. In addition to blogging and contributing regular inspirational articles to Crosswalk.com, The Christian Pulse, and Believe.com, she loves to mentor new writers and encourage people to share their life stories. As a member of the Cancer Mom club, she desires to connect with others in hopes of giving support to those struggling down the messy paths of life. You can find her hanging with the North Texas Christian Writers as a Critique Group Leader and Writing Coach or cheering on her writers on the Faith Team at The Christian Pulse where she recently took on the role of editor. She also loves to attend Society for Children's Book Writers and Illustrators meetings where she has begun a critique workshop for new writers. You can visit her website at LAFREELAND.COM.
Example: "Gen 1:1" "John 3" "Moses" "trust"
Advanced Search
advertise with us
Recently by Lori Freeland
Recently on Crosswalk Blogs