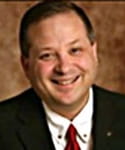 It was only her 6th-grade graduation, so I didn't count on the tears.
Not my daughter's—my own.
On the contrary: my Jessi was the picture of pre-teen excitement…running back and forth across the gym floor, having her picture taken with her friends and teachers…dressed to the nines, and laughing out loud, clutching her elementary school diploma.
But as the montage of photos from the past 7 years of our neighborhood kids' lives shifted slowly across the big screen on stage, it hit me: They'll never be this innocent again.
Soon, many of those sweet smiles will be replaced by sullen scowls; voices that sang along to the Donut Man and Hannah Montana will be raised in defiance against shocked and clueless Moms and Dads. Sure, we've trained them up in the way they should go, and we pray our sons and daughters will never depart from it. But they're not just our kids, after all—they're budding adults.
Jessi knows who she is in our family, our church, and with the Lord. Now, she'll begin to test the boundaries that define who she is, apart from us. It's a necessary rite of passage, for sure…but that doesn't make it any easier. I guess I'm ready to be mocked, ignored, taken for granted—all the stuff parents of teenagers know so well.
But for right now, I'm realizing that I'll probably never set foot in this special place again. My daughter was saying goodbye to the same primary school her mother attended some 40 years before, and there are no little ones coming up behind my Jessica. It was here that I watched her, in a cheerleader's outfit two sizes too large, root the 5th-grade basketball team on to victory. This is where she first sang, acted, and played her flute for her adoring public, as I hollered my approval from the 20th row. And now, after a few more encouraging speeches and happy songs, the doors would be forever closing on my daughter's childhood.
She seems to be ready to move on…so why's it so hard for me?
Have something to say about this article? Leave your comment via Facebook below!
About Mark Daniels
Mark Daniels is a broadcasting veteran of more than 30 years, and currently serves as the Programming and Marketing Manager of WFIL/WNTP in Philadelphia. His daily talk show and On the Mark commentaries have consistently won top honors from the PA Association of Broadcasters, as well as past awards from the Philadelphia Press Association, Excellence in Media, and others. Daniels serves as host of the nationally-syndicated Christian ministry program, The Bible Study Hour with Dr. James Montgomery Boice. He is a church elder and Bible conference president. Mark Daniels can be heard weekdays at 4pm ET on www.wfil.com, and The Mark Daniels Show can be seen weekly on WBPH-TV 60 (WBPH.org).
Example: "Gen 1:1" "John 3" "Moses" "trust"
Advanced Search
advertise with us
Recently on Crosswalk Blogs