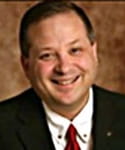 Bush, Bush, Bo-Bush, Banana-Fanna Fo-Fush...
Hard to believe that, with people suffering all around, and fresh corpses floating down Bourbon Street, an angry Katie, Matt, and Timmy were scolding the Bush Administration on this morning's "Today" program. Certainly, we're all frustrated by the speed of the rescue and recovery efforts in New Orleans...of course, we're disturbed by the violence and crime...but this is no time for wild accusations of culpability. NBC's agenda was clear...as Lauer and Russert vented their disdain, the CG across the bottom of the screen read, "The President's Response"...as if to infer the challenges being faced in the Superdome originated at 1600 Pennsylvania Avenue. 
Fe-Fi-Mo-Mush...Bush!
Over time, I'm sure there will be plenty of blame to spread around--locally, statewide, and nationally. We'll find out why the levees were so inadequate...why so few supplies were forward-deployed, when they had so much warning of the pending storm...and why the mayor, governor, and other officials have been so hard to locate. We might even find  that Robert F. Kennedy, Jr. was right: the hurricane itself was all George Bush's fault. But right now...our only concerns must be search, rescue and recovery...love, prayer, and concern. Let's give of our time and treasure sacrificially--and point the fingers tomorrow. There'll be plenty of time later to play...
The Blame G-a-a-ame...        
Have something to say about this article? Leave your comment via Facebook below!
About Mark Daniels
Mark Daniels is a broadcasting veteran of more than 30 years, and currently serves as the Programming and Marketing Manager of WFIL/WNTP in Philadelphia. His daily talk show and On the Mark commentaries have consistently won top honors from the PA Association of Broadcasters, as well as past awards from the Philadelphia Press Association, Excellence in Media, and others. Daniels serves as host of the nationally-syndicated Christian ministry program, The Bible Study Hour with Dr. James Montgomery Boice. He is a church elder and Bible conference president. Mark Daniels can be heard weekdays at 4pm ET on www.wfil.com, and The Mark Daniels Show can be seen weekly on WBPH-TV 60 (WBPH.org).
Example: "Gen 1:1" "John 3" "Moses" "trust"
Advanced Search
advertise with us
Recently on Crosswalk Blogs