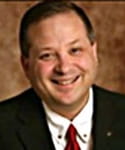 We learned a bit more this week about the dictatorship of North Korea, when a physician who defected from that communist state shared a gruesome reality. There are virtually no children with physical defects in that nation, Ri Kwang-chol shared, because babies born with disabilities there are instantly murdered. Infant euthanasia is encouraged, it seems, because it purifies the masses, and eliminates those who would be considered "different."
The racist implications of such an ideal could be discussed at length, but North Korea is not alone in its fostering of a "culture of death." Physicians fleeing the Ukraine make similar claims. In today's newscast alone on my radio program, we discussed nations and religions--Afghanistan and Islam, to be exact--that would, without a qualm of conscience, put to death those who do not share or submit to their beliefs. We covered stories about countries--in one case, Great Britain--offering the very latest in "designer death" for the powerless embryos and children in their keep, born and unborn. Seems we're getting close to "creating" defect-free babies for those with enough British pounds to proffer.
But of course, the culture of death gained ground in America this week, as well. We think about the Today show's sympathetic coverage of Michael Schiavo, on the anniversary of his wife's passing, talking about what they portrayed as his "decades-long fight for his wife's right to die." We mourn for the little ones, caught in the crossfire of rival gangs, dying on Philadelphia's streets. We shake our heads, as CWA's Jan Crouse details the latest UN Conventions for Women--joined and condoned by the United States--that are less about improving the plight of women, than they are about preserving the international right to abortion on demand. 
Let us not be deceived. The "culture of death" is typified less by the release of another slasher film, or Ozzy Osbourne album. It's a worldview that lies beneath decisions made by a growing number of otherwise civil people who are either unaware of the implications of their actions, or simply no longer care. The culture of death grows one choice at a time; choices made by people who decide that the needs of the one, outweigh the future of the many. And, that those needs supercede even the sovereign will of God.
Have something to say about this article? Leave your comment via Facebook below!
About Mark Daniels
Mark Daniels is a broadcasting veteran of more than 30 years, and currently serves as the Programming and Marketing Manager of WFIL/WNTP in Philadelphia. His daily talk show and On the Mark commentaries have consistently won top honors from the PA Association of Broadcasters, as well as past awards from the Philadelphia Press Association, Excellence in Media, and others. Daniels serves as host of the nationally-syndicated Christian ministry program, The Bible Study Hour with Dr. James Montgomery Boice. He is a church elder and Bible conference president. Mark Daniels can be heard weekdays at 4pm ET on www.wfil.com, and The Mark Daniels Show can be seen weekly on WBPH-TV 60 (WBPH.org).
Example: "Gen 1:1" "John 3" "Moses" "trust"
Advanced Search
advertise with us
Recently on Crosswalk Blogs