Wednesday, March 18, 2009
As it happened, we arrived at our hotel on the Mediterranean Sea as the sun was setting. I was able to grab a few shots as the sun went down over the water…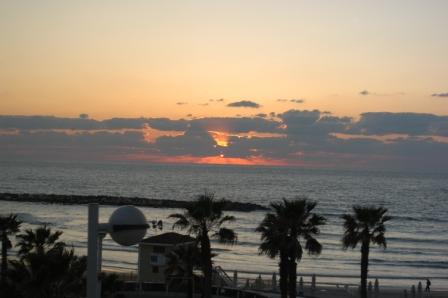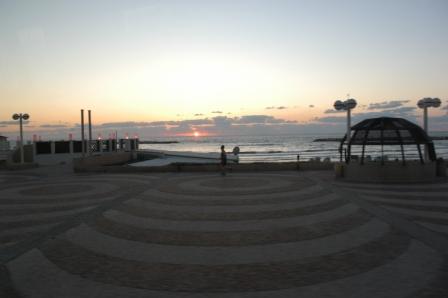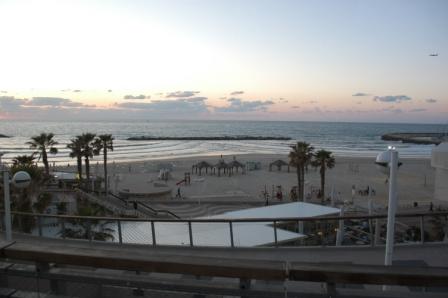 Tel Aviv at night from our hotel: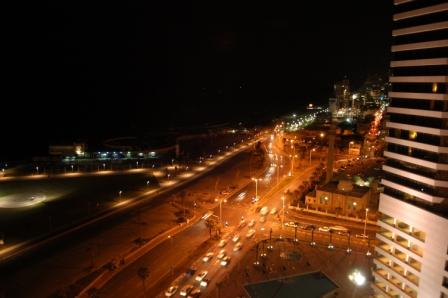 Wednesday, March 18, 2009

I'm sorry for the delay in getting started with my trip blog. The intensity of this trip was a bit more that I expected. I spend most of my "down time" trying to recover from the jet lag. The Ministry of Tourism has packed a lot into these few days so I'll be rolling out these posts a bit slower than I originally planned.






This is the ELAL 747 that brought us safely across the Atlantic and Europe to Tel Aviv, Israel. I can't remember the last time I had an actual meal on a plane flying economy. Of course, I've never been on a 10-hour-flight before either.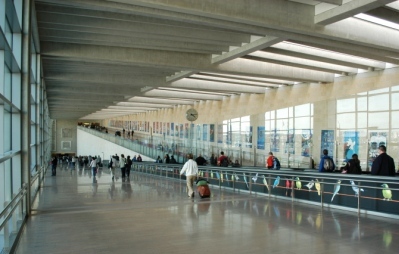 The Ben Gurion International Airport, very sleek and modern. Lots of cool architecture to check out but I didn't have much time to meander. Perhaps on the way out of the country.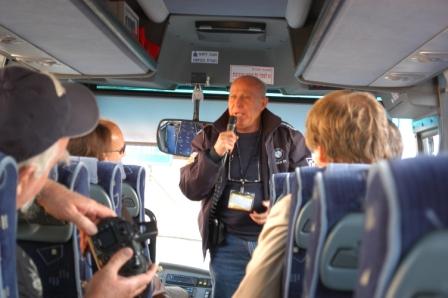 Our knowledgeable and hilarious guide Zion (pronounced "zee OWN") Ben-David. As an introduction to the week ahead he tells us, "I'm going to make you run where Jesus walked." With all that we are cramming into our time here, I don't think anyone doubts him.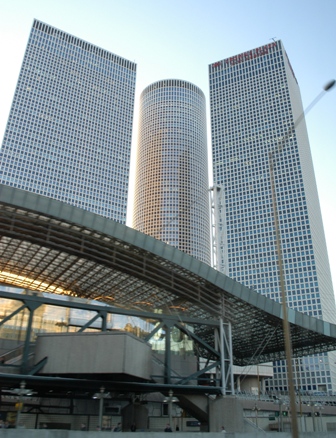 Famous Tev Aviv skyscapers that sit on top of the city's largest shopping mall The Azrieli Center.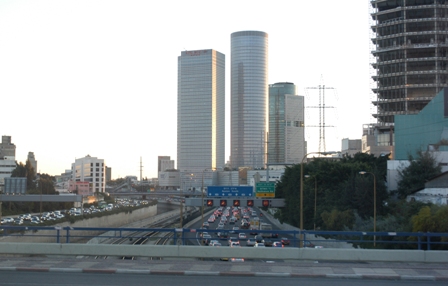 Rush hour in Tel Aviv on the way to the hotel.


Do you remember that song?
I'm going where the grapes are growin'
I'm going where the rivers are flowin'
I'm going, yes I'm going to Canaan's land
It's really grand....
If you grew up in the 80's in the Christian sub-culture, your parents might have had that album too. I don't remember who was singing it or even what the album cover looked like. I just remember it was sung earnestly by a small child. At the time I assumed they were talking about Israel or the Holy Land but now I wonder if the song refers not to the Israelites escaping Egypt into the land of milk and honey, but to heaven. (Anyone with a better memory of the song than mine, please feel free to post below.)
But now for the first time in my life I am headed to Israel. Thanks to the Israeli Ministry of Tourism, I am joining about 15 other American journalists who write for Christian publications and websites for a tour of the Holy Land. Of course, exploring the land where my
faith
was born is an exciting venture. Before now I've never had the opportunity.
So over the days that follow I will be posting reports on my travels around Israel. Tel Aviv, Tiberius, Jerusalem, the Dead Sea… it seems like a lot of ground to cover in 7 days. Stay tuned for more reports and photos (if this tech-challenged writer can actually work the camera and get the pics posted).
For more information about touring Israel click the link below:
GoIsrael.com
Thursday, October 09, 2008
Over on
WORLD
magazine's website, Warren Cole Smith has some thoughtful things to say about
Fireproof
, the latest "Christian" film to hit the mainstream. As Smith says, many Christian film reviewers have overlooked the film's shortcomings because of the filmmakers' noble intentions. Many of the film's viewers and supporters have lashed out at critics who have pointed out the movie's poor technical quality. (See for example the reader feedback on Crosswalk.com's review of
Fireproof
.)
The Kendrik brothers, who also brought us the film
Facing the Giants
, are Christians who are looking to make films that reflect their Christian values and worldview. This was their goal with their film
Fireproof
and that's a good thing. But do we as Christians who watch such films, and desire to support the Kendricks, overlook the flaws in their art simply because they are like-minded? Says Smith:
We do the [filmmakers] no favors when we grant them a "pass" based on good intentions. I learned this lesson as a writer many years ago. I am not the greatest writer in the world, but (I assure you) I am much better than I was last year, and I am much, much better than I was a decade ago. I improved because of tough feedback from teachers, mentors, and—sometimes—critics...

If we truly want to encourage the Kendricks, let's say: "Congratulations. Making a movie, even a bad one, is no easy task. This one is an honorable 'next step' in the process, but is it really your best?"

Well said Mr. Smith. Those of us who are Christians assessing this art for a Christian audience must not create a different standard for reviewing Christian films than the standard we have for secular ones. We must graciously preach the truth.
Read the full article:
"Fireproof" Shouldn't be Critic Proof
Example: "Gen 1:1" "John 3" "Moses" "trust"
Advanced Search
advertise with us