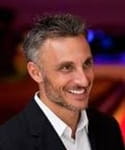 Every year around this time people ask me what Advent is. The word "Advent" literally means "coming" or "arrival." It's the four weeks of the year leading up to Christmas when Christians all over the world look back to the first coming of Jesus and look forward to his second coming. In one sense, Christians are always to be doing this. But these four weeks are meant to be an intensified celebration of Christ's first arrival which, in turn, is meant to fuel our anticipation of his second arrival. This means that Advent is a season marked by hopeful anticipation.
With Advent in mind, I was thinking a lot this week about the nature of anticipation. There were three things in particular that I was looking forward to, things I was anticipating: the wedding of a friend, a football game, and the arrival of out-of-town guests. Whether it's something as significant as the wedding of a friend or something as trivial as a football game, the capacity to anticipate is a gift from God-God designed us to anticipate. So it's fine to anticipate things like the ones I mentioned. But, as I thought a bit harder, I realized that those anticipations are never meant to serve as ends in themselves. They are intended to nurture and expand our God-given anticipatory capacities so that we will anticipate something greater: secondary anticipations are designed by God to point to the primary anticipation.
To borrow a thought from John Piper, the weakness of our anticipation for Christ's return is not because it is uneventful or unimportant. It's because we keep ourselves stuffed with smaller anticipations. As C.S. Lewis said, "We are far too easily pleased." A friends wedding, a football game, and the arrival of out-of-town guests will never fulfill our deepest anticipations. These are shadow like anticipations; Christ is the substance. These are stream-like anticipations; Christ is the ocean. These are beam like anticipations; Christ is the sun.
So the next time you find yourself anticipating everything from a good meal to a good vacation, take a moment to trace that anticipation to its end: Jesus. This is what Advent is meant to do. Anticipating Jesus fulfills every other anticipation because the arrival of anticipated weddings and football games cannot change a human heart; they can't take away our guilt and cleanse our conscience; they cannot make all things new. Only Christ can do these things.
May the remainder of this Advent season fill you with hope filled anticipation realizing that Christ's first coming was his pledge that he will one day return to "make all things new."
Have something to say about this article? Leave your comment via Facebook below!
About Tullian Tchividjian
William Graham Tullian Tchividjian (pronounced cha-vi-jin) is the Senior Pastor of Coral Ridge Presbyterian Church in Ft. Lauderdale, Florida. A Florida native, Tullian is also the grandson of Billy and Ruth Graham, a visiting professor of theology at Reformed Theological Seminary, and a contributing editor to Leadership Journal. A graduate of Columbia International University (philosophy) and Reformed Theological Seminary in Orlando (M.Div.), Tullian has authored a number of books including Jesus + Nothing = Everything (Crossway). He travels extensively, speaking at conferences throughout the U.S., and his sermons are broadcast daily on the radio program LIBERATE. As a respected pastor, author, and speaker, Tullian is singularly and passionately devoted to seeing people set free by the radical, amazing power of God's grace. When he is not reading, studying, preaching, or writing, Tullian enjoys being with people and relaxing with his wife, Kim, and their three children—Gabe, Nate, and Genna. He loves the beach, loves to exercise, and when he has time, he loves to surf.
Example: "Gen 1:1" "John 3" "Moses" "trust"
Advanced Search
advertise with us
Recently by Tullian Tchividjian
Recently on Crosswalk Blogs