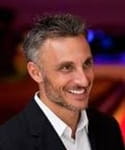 In Bob Kauflin's book Worship Matters, he has a section on how to handle criticism. He's writing specifically with church leaders in mind (pastors, preachers, music directors, etc.) but his insight proves to be super beneficial for all Christians.
He shows that criticism provides Christians with an opportunity to glory in the cross of Christ. He makes the point that the main reason Christians resent criticism is because we fail to believe what God has said about us at the cross.
He explains what he means by quoting Alfred Poirier: "In light of God's judgment and justification of the sinner in the cross of Christ, we can begin to discover how to deal with any and all criticism. I can face any criticism man may lay against me. In other words, no one can criticize me more than the cross already has."
Reflecting on these words, Bob writes:
What a thought. The cross is a loud statement of our sin, unworthiness, and need. And in light of the cross, we can receive criticism graciously because God, who knows our wickedness better than anyone else, has fully forgiven and justified us. We will never be brought into condemnation (Romans 8:1)! So we can confidently pray with David, "Let a righteous man strike me - it is a kindness; let him rebuke me - it is oil for me head; let my head not refuse it" (Psalm 141:5).
Once again I was reminded that because I am in Christ, all that I need I already have-even the capacity to endure criticism with great gospel joy and thanksgiving.
This brought my mind back to something I read a few months ago from Carl Trueman on how Christian's should respond if they are criticized or defamed (specifically on the web). His gospel-drenched insights are right on the money:
The answer is simple: for myself, I do not believe that it is appropriate that I spend my time defending my name. My name is nothing—who really cares about it? And I am not called to waste precious hours and energy in fighting off every person with a laptop who wants to have a pop at me. As a Christian, I am not meant to engage in self-justification any more than self-promotion; I am called rather to defend the name of Christ; and, to be honest, I have yet to see a criticism of me, true or untrue, to which I could justifiably respond on the grounds that it was Christ's honour, and not simply my ego, which was being damaged. I am called to spend my time in being a husband, a father, a minister in my denomination, a member of my church, a good friend to those around me, and a conscientious employee. These things, these people, these locations and contexts, are to shape my priorities and my allocation of time. Hitting back in anger at those who, justly or unjustly, do not like me and for some reason think the world needs to know what they think of me is no part of my God-given vocation. God will look after my reputation if needs be; He has given me other work to do.
Have something to say about this article? Leave your comment via Facebook below!
About Tullian Tchividjian
William Graham Tullian Tchividjian (pronounced cha-vi-jin) is the Senior Pastor of Coral Ridge Presbyterian Church in Ft. Lauderdale, Florida. A Florida native, Tullian is also the grandson of Billy and Ruth Graham, a visiting professor of theology at Reformed Theological Seminary, and a contributing editor to Leadership Journal. A graduate of Columbia International University (philosophy) and Reformed Theological Seminary in Orlando (M.Div.), Tullian has authored a number of books including Jesus + Nothing = Everything (Crossway). He travels extensively, speaking at conferences throughout the U.S., and his sermons are broadcast daily on the radio program LIBERATE. As a respected pastor, author, and speaker, Tullian is singularly and passionately devoted to seeing people set free by the radical, amazing power of God's grace. When he is not reading, studying, preaching, or writing, Tullian enjoys being with people and relaxing with his wife, Kim, and their three children—Gabe, Nate, and Genna. He loves the beach, loves to exercise, and when he has time, he loves to surf.
Example: "Gen 1:1" "John 3" "Moses" "trust"
Advanced Search
advertise with us
Recently by Tullian Tchividjian
Recently on Crosswalk Blogs