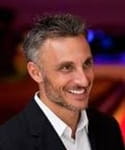 About a year and a half ago, author Jerry Bridges and his co-author Bob Bevington sent me an unedited manuscript of their now released book The Bookends of the Christian Life to look over and endorse. I was both humbled and honored to be asked given the way Jerry Bridges has impacted my life (his book The Pursuit of Holiness was the first book I read after God saved me at 21). Here's what I wrote:
Through his many books, Jerry Bridges has been shepherding my soul since I first became a Christian 16 years ago. In The Bookends of the Christian Life, he has done it again. As I have come to expect from "my pastor", he has provided a sea of theological matter in a drop of devotional language. Here you will find God-centered doctrine that is delectably deep and down to earth at the same time. I promise, if you read this book carefully and prayerfully, you will gain both an informed mind and an enlarged heart.
Well, reading through the manuscript was such a rich experience for me that I went back and picked up some of my favorite Jerry Bridges books and began reading through them again. Recently I read through chapter one of The Discipline of Grace and was once again devotionally wowed by the power of God's truth explained so clearly and compellingly through Jerry's pen. In talking about the necessity of the gospel for both the self-righteous and the guilt-ridden he writes:
Pharisee-type believers unconsciously think they have earned God's blessing through their behavior. Guilt-laden believers are quite sure they have forfeited God's blessing through their lack of discipline or their disobedience. Both have forgotten the meaning of grace because they have moved away from the gospel and have slipped into a performance relationship with God…Your worst days are never so bad that you are beyond the reach of God's grace. And your best days are never so good that you are beyond the need of God's grace.
That's a keeper. Thank-you "pastor" Jerry for this gospel-soaked reminder.
If you haven't read The Discipline of Grace get it and read it. It'll do your soul a world of good.
Have something to say about this article? Leave your comment via Facebook below!
About Tullian Tchividjian
William Graham Tullian Tchividjian (pronounced cha-vi-jin) is the Senior Pastor of Coral Ridge Presbyterian Church in Ft. Lauderdale, Florida. A Florida native, Tullian is also the grandson of Billy and Ruth Graham, a visiting professor of theology at Reformed Theological Seminary, and a contributing editor to Leadership Journal. A graduate of Columbia International University (philosophy) and Reformed Theological Seminary in Orlando (M.Div.), Tullian has authored a number of books including Jesus + Nothing = Everything (Crossway). He travels extensively, speaking at conferences throughout the U.S., and his sermons are broadcast daily on the radio program LIBERATE. As a respected pastor, author, and speaker, Tullian is singularly and passionately devoted to seeing people set free by the radical, amazing power of God's grace. When he is not reading, studying, preaching, or writing, Tullian enjoys being with people and relaxing with his wife, Kim, and their three children—Gabe, Nate, and Genna. He loves the beach, loves to exercise, and when he has time, he loves to surf.
Example: "Gen 1:1" "John 3" "Moses" "trust"
Advanced Search
advertise with us
Recently by Tullian Tchividjian
Recently on Crosswalk Blogs