Michael Horton's Systematic Theology
Tullian Tchividjian

William Graham Tullian Tchividjian (pronounced cha-vi-jin) is the Senior Pastor of Coral Ridge Presbyterian Church in Ft. Lauderdale, Florida. A Florida native, Tullian is also the grandson of Billy and Ruth Graham, a visiting professor of theology at Reformed Theological Seminary, and a contributing editor to

Leadership Journal

. A graduate of Columbia International University (philosophy) and Reformed Theological Seminary in Orlando (M.Div.), Tullian has authored a number of books including

Jesus + Nothing = Everything

(Crossway). He travels extensively, speaking at conferences throughout the U.S., and his sermons are broadcast daily on the radio program

LIBERATE

. As a respected pastor, author, and speaker, Tullian is singularly and passionately devoted to seeing people set free by the radical, amazing power of God's grace. When he is not reading, studying, preaching, or writing, Tullian enjoys being with people and relaxing with his wife, Kim, and their three children—Gabe, Nate, and Genna. He loves the beach, loves to exercise, and when he has time, he loves to surf.

2009

Jul 16

Comments
In April 2010, Michael Horton's long-awaited one-volume systematic theology entitled The Christian Faith: A Systematic Theology for Pilgrims on the Way (Zondervan) will hit bookstores everywhere.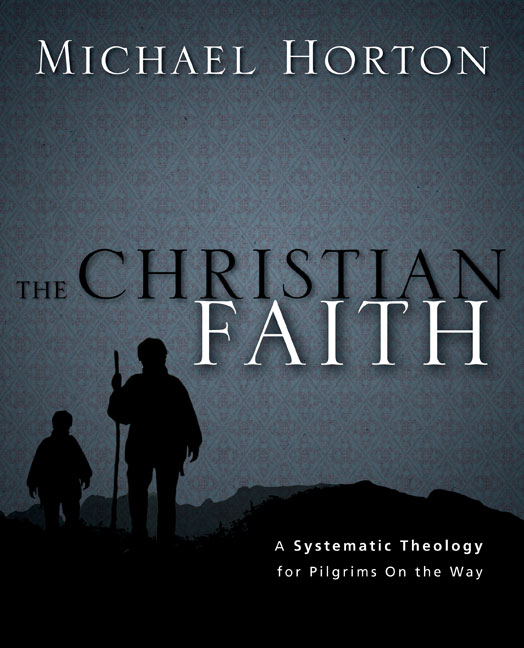 Here is the publishers description:
Michael Horton's highly anticipated The Christian Faith represents his magnum opus and will be viewed as one of—if not the—most important systematic theologies since Louis Berkhof wrote his in 1932.

A prolific, award-winning author and theologian, Professor Horton views this volume as "doctrine that can be preached, experienced, and lived, as well as understood, clarified, and articulated." It is written for a growing cast of pilgrims making their way together and will be especially welcomed by professors, pastors, students, and armchair theologians.

Features of this volume include: (1) a brief synopsis of biblical passages that inform a particular doctrine; (2) surveys of past and current theologies with contemporary emphasis on exegetical, philosophical, practical, and theological questions; (3) substantial interaction with various Christian movements within the Protestant, Catholic and Orthodoxy traditions, as well as the hermeneutical issues raised by postmodernity; and (4) charts, sidebars, questions for discussion, and an extensive bibliography, divided into different entry levels and topics.
Dr. Horton is the J. Gresham Machen Professor of Systematic Theology and Apologetics at Westminster Seminary in California. I know that Mike has worked real hard for a long time on this and I fully expect that the church worldwide, for years and years to come, will benefit greatly from his God-honoring labors.