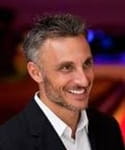 Matt Chandler, pastor of The Village Church in Dallas, had a seizure on Thanksgiving. He fell, hit his head, and was taken to the emergency room. The doctors discovered a small brain tumor on his front lobe. He had surgery and received the pathology reports. The letter below was written by the pastors of The Village Church updating the church on the results. For the most recent update (as of 12/31/09), click here.
Dear church,
In the first chapter of Philippians, the Apostle Paul writes that whatever imprisonments, beatings and trials he may have suffered, they all "serve to advance the gospel" of Jesus Christ. We implore you to keep the gospel of Christ as the main focus as we walk with Matt and Lauren through this trial.
On Tuesday, Dr. Barnett informed Matt and Lauren that the findings of the pathology report revealed a malignant brain tumor that was not encapsulated. The surgery to remove the tumor, the doctor said, was an extremely positive first step; however, because of the nature of the tumor, he was not able to remove all of it.
Matt, who is being released from the hospital today, is meeting with a neuro-oncologist this week to outline the next steps of the recovery process. There is a range of treatment possibilities but the exact course of action has not yet been determined. He will continue outpatient rehab.
The Lord is calling Matt and Lauren and The Village Church body to endure this trial. It will be a challenging road for Matt, his family and our church body. The gospel is our hope and the Lord is our strength. Matt and Lauren continue to find solace and hope in Christ. They weep facing this trial, but not as those without hope and perspective. The gospel clarifies their suffering and promises more of Christ through it all.
You have done a wonderful job respecting the family, and we ask that you continue to do this. They are processing all of this together and need you to give them precious space. Please do not visit them at their house unless personally invited by the Chandlers. The best way to serve the family is to continue to be faithful in prayer. Specifically, pray for the following:

Strength and peace to endure; as well as wisdom for all the coming decisions;
The kids' (Audrey, Reid and Norah) hearts; pray the Lord is merciful as they process and that their little hearts do not grow embittered
The Chandlers and The Village would suffer well because of the gospel and for the sake of Christ's name

As you hurt and weep for the family, do not do it alone. Gather with your home group and with other believers in homes and pray together. This is a time to walk together with others and to endure this trial in community. If you wish, send cards and letters to Matt and Lauren at 2101 Justin Road, Flower Mound, TX 75028.
We will continue to keep you informed as new information is made available. Please be patient with the frequency of the updates. May God strengthen us all and may His glory shine brightly through this.
Please keep Matt and his wife Lauren and their three children in your prayers.
Have something to say about this article? Leave your comment via Facebook below!
About Tullian Tchividjian
William Graham Tullian Tchividjian (pronounced cha-vi-jin) is the Senior Pastor of Coral Ridge Presbyterian Church in Ft. Lauderdale, Florida. A Florida native, Tullian is also the grandson of Billy and Ruth Graham, a visiting professor of theology at Reformed Theological Seminary, and a contributing editor to Leadership Journal. A graduate of Columbia International University (philosophy) and Reformed Theological Seminary in Orlando (M.Div.), Tullian has authored a number of books including Jesus + Nothing = Everything (Crossway). He travels extensively, speaking at conferences throughout the U.S., and his sermons are broadcast daily on the radio program LIBERATE. As a respected pastor, author, and speaker, Tullian is singularly and passionately devoted to seeing people set free by the radical, amazing power of God's grace. When he is not reading, studying, preaching, or writing, Tullian enjoys being with people and relaxing with his wife, Kim, and their three children—Gabe, Nate, and Genna. He loves the beach, loves to exercise, and when he has time, he loves to surf.
Example: "Gen 1:1" "John 3" "Moses" "trust"
Advanced Search
advertise with us
Recently by Tullian Tchividjian
Recently on Crosswalk Blogs