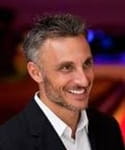 In his newest book Filling up the Afflictions of Christ, John Piper reprints this remarkable letter from John Calvin to five young Frenchman about to be martyred in 1553 for carrying the gospel into France:
We who are here shall do our duty in praying that He would glorify Himself more and more by your constancy, and that He may, by the comfort of His Spirit, sweeten and endear all that is bitter to the flesh, and so absorb your spirits in Himself, that in contemplating that heavenly crown, you may be ready without regret to leave all that belongs to this world.
Now, at this present hour, necessity itself exhorts you more than ever to turn your whole mind heavenward. As yet, we know not what will be the event. But, since it appears as though God would use your blood to seal His truth, there is nothing better for you than to prepare yourselves for that end, beseeching Him so to subdue you to His good pleasure, that nothing may hinder you from following whithersoever He shall call…Since it pleases Him to employ your death in maintaining His quarrel, He will strengthen your hands in the fight and will not suffer a single drop of your blood to be shed in vain.
Your humble brother,
John Calvin
Piper goes on to say, "When we suffer with Christ in the cause of [the gospel], we display the way Christ loved the world and in our own sufferings extend his to the world. This is what it means to fill up the afflictions of Christ (Colossians 1:24)."
Our suffering, whatever it might be, is never wasted by God. The history of Christianity's expansion proves what Tertullian said hundreds of years ago: The blood of the martyrs is the seed of the church. In other words, "God intends for the afflictions of Christ to be presented to the world through the afflictions of his people." When we suffer for Christ's sake, we demonstrate for the watching world His magnificent sufficiency.
So keep suffering with a smile because everything that Satan means for evil (even our suffering) God will use to extend and expand His Kingdom–he will use "our blood to seal His truth."
Have something to say about this article? Leave your comment via Facebook below!
About Tullian Tchividjian
William Graham Tullian Tchividjian (pronounced cha-vi-jin) is the Senior Pastor of Coral Ridge Presbyterian Church in Ft. Lauderdale, Florida. A Florida native, Tullian is also the grandson of Billy and Ruth Graham, a visiting professor of theology at Reformed Theological Seminary, and a contributing editor to Leadership Journal. A graduate of Columbia International University (philosophy) and Reformed Theological Seminary in Orlando (M.Div.), Tullian has authored a number of books including Jesus + Nothing = Everything (Crossway). He travels extensively, speaking at conferences throughout the U.S., and his sermons are broadcast daily on the radio program LIBERATE. As a respected pastor, author, and speaker, Tullian is singularly and passionately devoted to seeing people set free by the radical, amazing power of God's grace. When he is not reading, studying, preaching, or writing, Tullian enjoys being with people and relaxing with his wife, Kim, and their three children—Gabe, Nate, and Genna. He loves the beach, loves to exercise, and when he has time, he loves to surf.
Example: "Gen 1:1" "John 3" "Moses" "trust"
Advanced Search
advertise with us
Recently by Tullian Tchividjian
Recently on Crosswalk Blogs