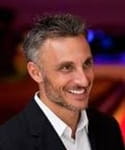 (This post is part 2 in a series on corporate worship that I began a few days ago. You can read part 1 here)
Contrary to what many modern people believe, we can't approach God any way we please. Trying to do so is extremely dangerous, as the Bible makes clear (see Cain, Nadab, and Abihu, for example). In the Bible, God provides us with commands, instructions, examples, and stories to illustrate how he wants us to worship him. Our worship, therefore, is to be regulated by God himself through his Word.
The often misunderstood "regulative principle" of worship simply means we must worship by the Book—that everything we do in worship must be divinely approved.
During the Protestant Reformation, two views emerged regarding how Sola Scriptura ought to be understood when it comes to worship practices. Martin Luther believed we could do anything we want in worship as long as the Bible doesn't say "no"—whatever is not prohibited is permitted. John Calvin believed we can't do anything in worship unless the Bible says "yes"—only those elements that are appointed by God in Scripture are permissible.
Because Scripture is the all-sufficient Word of God, I believe with Calvin that everything we do in worship must be prescribed in the Bible. But the application of the regulative principle does not need to be narrow, as is often assumed. Because the Bible instructs us with its methods as much as it does its material, our scope regarding what God commands in worship is deep and wide. For instance, recognizing the various literary genres of Scripture—history, story, poetry, prophecy, epistle, and so on—should demonstrate that stylistic diversity is something God himself employs and enjoys. Therefore, shouldn't stylistic diversity be something we celebrate in worship? In other words, God is telling us something about how to worship him by the way he communicates, not just what he communicates—both style and substance are prescriptive. Understood this way, the regulative principle allows for much more variety in worship than some have concluded.
While the entire Bible ought to inform and regulate our approach to God, Isaiah 6:1-8 especially captures what it looks like to worship God in spirit and in truth. For me, this passage has become a go to passage on worship and I believe our corporate worship experience ought to mirror the experience we see here.
(To be continued…)
Have something to say about this article? Leave your comment via Facebook below!
About Tullian Tchividjian
William Graham Tullian Tchividjian (pronounced cha-vi-jin) is the Senior Pastor of Coral Ridge Presbyterian Church in Ft. Lauderdale, Florida. A Florida native, Tullian is also the grandson of Billy and Ruth Graham, a visiting professor of theology at Reformed Theological Seminary, and a contributing editor to Leadership Journal. A graduate of Columbia International University (philosophy) and Reformed Theological Seminary in Orlando (M.Div.), Tullian has authored a number of books including Jesus + Nothing = Everything (Crossway). He travels extensively, speaking at conferences throughout the U.S., and his sermons are broadcast daily on the radio program LIBERATE. As a respected pastor, author, and speaker, Tullian is singularly and passionately devoted to seeing people set free by the radical, amazing power of God's grace. When he is not reading, studying, preaching, or writing, Tullian enjoys being with people and relaxing with his wife, Kim, and their three children—Gabe, Nate, and Genna. He loves the beach, loves to exercise, and when he has time, he loves to surf.
Example: "Gen 1:1" "John 3" "Moses" "trust"
Advanced Search
advertise with us
Recently by Tullian Tchividjian
Recently on Crosswalk Blogs