Can I Disown My Family?
Dr. Roger Barrier, Preach It, Teach It
Monday, September 10, 2012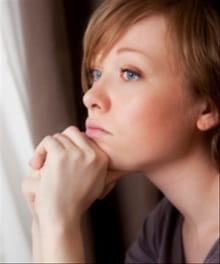 Editor's Note: Pastor Roger Barrier's "Ask Roger" column regularly appears at Preach It, Teach It. Every week at Crosswalk, Dr. Barrier puts nearly 40 years of experience in the pastorate to work answering questions of doctrine or practice for laypeople, or giving advice on church leadership issues. Email him your questions at roger@preachitteachit.org.
Dear Roger,
I would like to thank you for all of your insightful posts to the readers' questions. They have served as enlightenment during those sleepless nights of confusion. I do have a question of my own, can I disown my family? Specifically, my mother, her husband, and my sisters. I have had enough of their toxic behavior and ignorant lifestyles. Allow me to explain my sentiments.
I am a Hispanic female, born in Puerto Rico and my parents divorced soon after my birth. My mother relocated to the United States and had three more daughters by a married man. This new relationship was short lived and left my mother raising four daughters on her own. She met another man and after many years together recently married him. My relationship with my mother has always been tumultuous to say the least. I can recall as a second grader, I made her a mother's day gift and she rejected it. She did not attend my high school graduation because she had "nothing to be proud of." I also remember the lack of affection on her part and her rigid way of raising me. Her most popular line was "You should be thankful that I feed you and I don't abandon you."
I received little instructions on life and the legalistic church I attended with my sisters (my mother rarely attended) served as a fear mongering institution, where people believed attending the movie theater was a direct compromise to the sacrifice at the Cross. I eventually became pregnant at 15 and gave birth to a daughter. I didn't marry her father and continued to live with my family. The family unit progressively worsened. My mother adopted a new method of parenting that included cursing, purposely damaging everyone's self esteem. The family dysfunction was blamed on my teenage pregnancy, and church, although legalistic, remained my weekly refuge. By this time, I was the only person in my family attending church. Eventually, I joined the United States Army as an avenue to escape the ghetto, but I had become angry and stopped attending church. After my time in service, I moved back home, where the verbal abuse was still in full effect and my self-worth was dancing somewhere in hell. My season of hell on earth was over after I met the most amazing husband ever, life had finally given me a break.
Today, I am 27 years old, married to an Army officer who loves the Lord and serves at our non-legalistic church, (by the way, he too comes from a highly dysfunctional family). The Lord has guided us in raising a smart and God loving daughter. I am also finishing a master's degree in Diplomacy and Terrorism. I have worked so hard to break the cycle of the impoverished ghetto way of life, and most importantly I have a newly found relationship with Christ, where His GRACE has been so sufficient. BUT, in my recent trip home (I live in California and they in Connecticut) my family continued to delve in their disrespectful, evil-like ways. My mother and her husband now attend church, but lack a relationship with Christ. The cursing, fighting and verbal abuse is alive and the same spirit of brokenness is present. There has never been an apology or an attempt to make amends. My parenting skills are mocked by everyone and my capacity as a human being is attacked every available chance. I'm exhausted of praying for them. Honestly, I am so sick of them. Sometimes, I jokingly wonder if I was switched in the newborn unit after my birth. I know my life transformation is due to the relationship I have with Christ, His forgiveness, His grace, His love, and His mercy. Is there anyway I can justify disowning my family? My compassion tank is completely drained; the last drops evaporated during my recent visit.
Have something to say about this article? Leave your comment via Facebook below!
advertise with us
Example: "Gen 1:1" "John 3" "Moses" "trust"
Advanced Search
Listen to Your Favorite Pastors