Identifying My Spiritual Gifts
Dr. Roger Barrier, Preach It, Teach It
Wednesday, February 13, 2013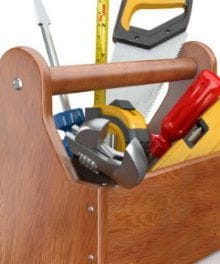 Editor's Note: Pastor Roger Barrier's "Ask Roger" column regularly appears at Preach It, Teach It. Every week at Crosswalk, Dr. Barrier puts nearly 40 years of experience in the pastorate to work answering questions of doctrine or practice for laypeople, or giving advice on church leadership issues. Email him your questions at roger@preachitteachit.org.
Dear Roger,
Why doesn't the church in general teach about the gifts of prophecy, healing, words of knowledge, speaking in tongues, etc. … I am starving for this teaching and get it on tv.
Sincerely, Starving
Dear Starving,
I agree, spiritual gifts don't seem to be taught or emphasized much. Like you, I consider tragic the lack of focus on the gifts. Their utilization is critical if the Church is to function properly in society.
In his letter to the Romans, Paul teaches, "We have different gifts, according to the grace given us... let [us] use [them] in proportion to [our] faith" (Romans 12:6).
The spiritual gifts are found in three separate passages in the New Testament (Romans 12; 1 Corinthians 12–14; and Ephesians 4). The lists are not exactly identical. Some overlapping occurs.
According to 1 Corinthians 12:6 God the Father pours in the power; Jesus the Son assigns the ministry; God the Holy Spirit gives out the gifts as He deems necessary for the proper functioning of the church body.
The gifts may be grouped as follows:
MINISTRIES OF CHRIST (Ephesians 4:11 and 1 Corinthians 12:29 (for planting and growing churches in number and maturity): Apostles, Prophets, Evangelists and Pastor-Teachers
SUPPORTING GIFTS (Romans 12:6-8): Prophecy, Service, Teaching, Encouragement, Giving, Administration/Leadership, and Mercy
GIFTS OF THE SPIRIT (1 Corinthians 12:8-10, 1 Corinthians 12:27-31 (Tools for ministry) Wisdom, Knowledge, Faith, Healing, Miracles, Prophecy, Helps, Administration, Leadership, Distinguishing spirits, Speaking in tongues, Interpreting tongues.
Every Christian is given at least one gift at conversion. Our initial gift may lie dormant for awhile as we mature. We might call these early impartations "driving force" gifts. They seem to remain with believers throughout their ministry lives.
Other spiritual gifts may be thought of in terms of a toolbox full of tools. At times God may utilize a particular gift in our lives on a short-time basis in order to minister to a particular need in the body of Christ. As we manage well our initial gift, and as our ministries expand, we may ask God for other gifts under the direction of the inner promptings of the Holy Spirit.
Spiritual gifts are not merely special abilities or talents. Innate abilities are often a function of both our personalities and skill development. Spiritual gifts are manifestations of God's power which profit the church body as a whole.
Congregations are often spiritually impotent when the members do not freely and responsibly allow the Holy Spirit to manifest God's power through the gifts He has given.
Have something to say about this article? Leave your comment via Facebook below!
advertise with us
Example: "Gen 1:1" "John 3" "Moses" "trust"
Advanced Search
Listen to Your Favorite Pastors