Barna: Believers Suffer Without Guidance, Accountability
Ed Thomas, Agape Press
Wednesday, March 30, 2005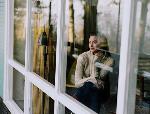 Christian pollster George Barna says many church-going believers are undergoing life changes that are prompted by their faith -- but that the majority of those changes are being prompted by things outside the church.  The result, he says, is a lack of accountability at the local level and an undeveloped biblical worldview.
While millions of people are being affected by Christianity in the U.S., those numbers hide a surprising statistic, the Christian researcher says.  Barna told a Trinity Broadcasting Network audience recently that information gathered by his organization -- the Barna Research Group -- shows lives are being changed, but largely from the impact of ministries outside the organized local church body.
"They're being changed, but to a large extent they're not being changed within the local church," Barna states.  "They're being changed outside of the local church through other ministries that they're involved in and through other communities of believers that are not coming together as a local church as we typically know it."
The fact that these para-church groups or ministries seem to be making more of the life-changing impact than the local body, he says, suggests a change in mindset is needed.  "But the reality is, I think it's in many ways a wake-up call to our churches today that we have to look differently at what 'success' is," Barna advises.
The researcher says the measure of that success must be life change through the Holy Spirit -- and not just attendance, membership numbers, weekly giving, or other material observations.  He believes a majority of Christian churches measure their success in ministry by such outward signs.
He says many times, churches evaluate their effectiveness by asking themselves such questions as: How many people do we have coming?  How many square feet do we take up on our property?  How many programs do we have in operation?  How many people are on our staff?  How much money do we raise?
"The truth of the matter is that churches will look at those five things," he says, "and they'll say if those numbers are bigger now than they were a year ago, we're successful -- because we're growing."
Barna points out that Jesus Christ did not die for any of those things, but to make actual changes in people's lives.  The pollster's suggestion is that bodies of believers should shift their view of ministry success to match that of Jesus -- that is, seeing the Holy Spirit change lives.  But as Barna explains, huge numbers do not necessarily equate to a deepened faith.
The 'A-Word'
According to Barna, both the mega-church movement and seeker-friendly churches are experiencing a similar problem: drawing in large numbers of people, but not seeing them become rooted in a proper biblical worldview.
In his research, Barna has investigated many churches that have focused on getting community attendance to services and events.  "[T]here are a lot of churches that have learned how to attract people, but they haven't necessarily learned how to invite the Holy Spirit in to see all those people transformed," he tells TBN.
Recently on Pastors / Leadership
Have something to say about this article? Leave your comment via Facebook below!
advertise with us
Example: "Gen 1:1" "John 3" "Moses" "trust"
Advanced Search
Listen to Your Favorite Pastors