Grace, Porn and the Church
Mike Genung, Founder, Blazing Grace
Thursday, December 13, 2012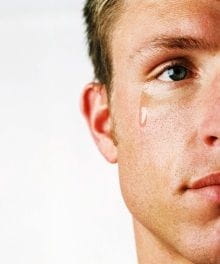 When those who struggle with sexual sin grab hold of the grace of God, it changes their lives. Let's take a look at this awesome gift from several angles, including how some in the church react when God works.
Grace frees us from shame.
Straightening up, Jesus said to her, "Woman, where are they? Did no one condemn you?" She said, "No one, Lord." And Jesus said, "I do not condemn you, either. Go. From now on sin no more" (John 8:10-11).
When exposed to the light of grace, shame dissolves. Put yourself in the shoes of the woman caught in the act of adultery (John 8). Standing before Jesus, knowing she deserved death by stoning (as the pastors of the day who were standing nearby were demanding) must have crushed all hope of survival. Then, after confronting her accusers, Jesus looks her in the eye and says "I do not condemn you."
She must have been shocked.
Now let's make it a little more personal; let's say you've just finished viewing porn and are riddled with shame. Where do you go from here? I used to roll in the mud of self-condemnation for days and grovel for forgiveness. Today I know I only needed to look Jesus in the eye, say "I sinned," then receive His mercy by adding "thank you for forgiving me" (1 John 1:9).
That might sound too easy to some; shouldn't remorse be required for forgiveness? Or at least a few hours of shame? The Holy Spirit will do the work of conviction after we've fallen, but a roll in the mud of condemnation won't please God. We can't make it right with Him; we can only receive the gift of His forgiveness by accepting it; just as the woman caught in adultery did. When a ray of light breaks through that we're not the rejected piece of sewage the adversary has been saying we are, and that God will never forsake us in spite of our darkest failures, joy breaks loose. We don't have to carry the burden of shame; we can find mercy without striving to earn it.
Grace frees us from sin.
And God is able to make all grace abound to you, so that always having all sufficiency in everything, you may have an abundance for every good deed (2 Corinthians 9:8).
There's more to the grace of God than a ticket to Heaven; Jesus came to set captives free from bondage to sin. I occasionally receive emails where the writer says they've fallen so often for so many years that there's no hope. What they're really saying is that God isn't big enough to set them free. I struggled for 20 years with sexual sin and know well of such despair; once I came to the end of my rope and put all my trust in God alone for freedom, He changed my life with a powerful revelation of His love. He's set countless others free, and can do the same for you.
Most people have no idea how vast the grace of God is. We see it when we take in the majesty of His creation. We hold it when we read His living Word, and hear it when He speaks to us with a well-timed verse. We experience it when He draws us near to Him in praise and worship and we sense His presence. We are a recipient of it when He provides our needs. We glory in it when we realize that God allowed Himself to be killed for us.
Think of how hard it is for you to forgive someone when they've hurt you deeply, and all of the anger, desire for revenge, and twisted emotions you have to fight through. Now think of a holy God forgiving you, immediately, every time you confess your sin. That's huge. Your sin is tiny compared to the vast covering and power of the grace of God.
Recently on Pastors / Leadership
Have something to say about this article? Leave your comment via Facebook below!
advertise with us
Example: "Gen 1:1" "John 3" "Moses" "trust"
Advanced Search
Listen to Your Favorite Pastors