I'm a Complementarian, But… Women Can Be Deacons
Thabiti Anyabwile, Pastor, Author
Monday, February 07, 2011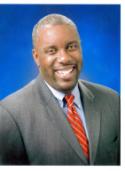 I believe answering the question "What meaningful role can and should women play in congregational life?" is as important a practical and spiritual question we can consider. It's a question that affects at least half (usually much more) of our congregations. It's a question that touches directly upon gospel-ordered congregational life. It's a question that potentially restricts or broadens Christian freedom for women in our churches. It's a question that either employs or unemploys the gifts the Lord himself sovereignly grants to our sisters.
How we answer the question must be shaped and limited by the word of God. But we approach the word of God with assumptions, presuppositions, biases, historical understandings, and personal filters. None of us come to the word as empty slates; we have "tilts" that may or may not be known to us. That's why humility, openness, and community become so important in discussions like these. We need others to help us see and learn. The way you all have commented and participated in this discussion has taught me much and modeled the kind of conversations Christian people ought to have about potentially contentious issues. Thank you.
Let's attempt another answer to the question, "What meaningful roles can and should women play in the local church?" In other articles, we will discuss the ways in which women can teach, serve in missions, and pray in public services. Today we turn to an office--the diaconate.
A Personal Note
Since I acknowledge that we come to these issues with historical and personal experiences and assumptions, perhaps I should at least list some of my own. Before my conversion, growing up, we periodically attended a small Baptist church with a senior pastor and deacons. The church's deacons were all men and their was a kind of "complementarian" spirit in the church. The church held to male leadership but I don't recall any intentional teaching about it. Women served on a lot of committees (boy, were there a lot of committees!) and there were the "mothers of the church," a kind of informal office comprised of senior ladies of the church.
My next church experience was very similar. Again, a senior pastor accompanied by a strong group of elders who "ran the church." This second church was slightly different in this respect. In the first church, "pastor was in charge" and the deacons largely assisted him, though they determined things like salary and housing stipends. In the second church, there was no mistaking the authority of the deacons in the governance of the church. Women were not deacons in this church either, and there were no "mothers of the church."
Then there came a stint with a church plant. My family and I had the privilege of serving with the core group of families who helped launch the church. I had the further privilege of helping to adopt the church's statement of faith and constitution, which identified two New Testament offices: elders and deacons. The church had a healthy emphasis on a plurality of elders and made important distinctions between the work of elders (prayer, teaching, oversight, etc.) and that of deacons (practical care of the body). Women neither served as elders or deacons in this work.
Afterward, as most of you know, I spent several years as a member and elder at Capitol Hill Baptist Church. Like the church plant, CHBC has elders and deacons. The elders lead through prayer, teaching, oversight, etc., while the deacons are assigned to specific areas of ministry (i.e., child care, audio/video, etc.). At CHBC, the eldership is restricted to qualified and gifted men. However, women serve as deacons.
Finally, I have the joy and honor of serving as senior pastor of First Baptist Church of Grand Cayman in the Cayman Islands. Here, too, the congregation is led by a plurality of elders and served by deacons assigned to particular areas of ministry (i.e., finance, school, etc.). And here, women may and have served as deacons.
Recently on Pastors / Leadership
Have something to say about this article? Leave your comment via Facebook below!
advertise with us
Example: "Gen 1:1" "John 3" "Moses" "trust"
Advanced Search
Listen to Your Favorite Pastors