Why You Should Not Listen to Me
Thabiti Anyabwile
Tuesday, May 07, 2013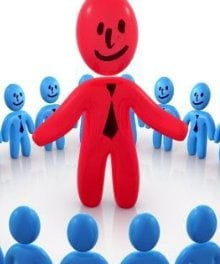 So, don't listen to me. Chances are you don't even know me. I'm not likely related to you. I'm probably not your pastor. I don't have any control over the events in your life. I certainly have no part in the incommunicable attributes of God like omniscience. Everything I've ever said, done, or written is only partially true, corrupted by my faults, limitations, and sin, and likely in need of a good dose of correction or balance. In fact, I'd be grateful to anyone who cares enough either about ideas or me to add a gracious word of correction to any ideas I've expressed. I don't take it as an attack, but as an act of courage and duty borne by responsible men and women.
Why this post? It's not a direct response to anyone or any controversy. I even chose a random date for it to post. No, it's because I need the reminder of this post. I'm vulnerable to the tempting siren of "influence," to trying to cultivate a persuasive power that inheres not so much in the truth of ideas but in the power of personality or "appearance." What a horrible insatiable monster that kind of pride and self-seeking is. How vain to monitor twitter followers, web statistics, and anything else that suggests "influence." And what ruthless task masters are the expectations of others who think you have influence and want to borrow some or sway your use of it. It's a trap, I'm telling you!
Far better to recognize Jesus Christ is the only compelling power and influence in the world, in whose hands the hearts of kings are turned, by whose word the universe stands, and before whose throne every knee will bow and confess. Influence? Only if it makes Jesus known and brings men under his light and easy yoke of love. Everything else is a mist that'll soon evaporate in the radiance of His glorious rule!
Thabiti Anyabwile is Senior Pastor of First Baptist Church, Cayman Islands. Pastor Thabiti is the author of What is a Healthy Church Member?, The Decline of African-American Theology: From Biblical Faith to Cultural Captivity, and The Faithful Preacher: Recapturing the Vision of Three Pioneering African-American Preachers. He also blogs regularly at Pure Church.
Recently on Pastors / Leadership
Have something to say about this article? Leave your comment via Facebook below!
advertise with us
Example: "Gen 1:1" "John 3" "Moses" "trust"
Advanced Search
Listen to Your Favorite Pastors