The Six-Liter Club is a Story Out of Time
Susan Ellingburg, Crosswalk.com Contributing Writer
Monday, October 18, 2010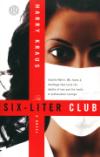 Author:
Harry Kraus
Title:
The Six-Liter Club
Publisher:
Howard Books
Dear Howard Books: the next time you publish a novel set in the eighties, please either a) note the date in BIG, BOLD LETTERS or b) make sure your author includes some sort of occasional clue to the era so we remember that it's not set in the current day. Otherwise, we, the readers, are likely to be confused by the anachronistic attitudes of the characters and wonder "What's their problem?"

And that, in a nutshell, is my quarrel with
The Six-Liter Club
. It's the fictional story of Camille Weller, the first African-American—and the first woman—surgeon hired in the Emergency Room of the Medical College of Virginia. I daresay in the eighties a woman surgeon, especially a woman of color, would have been a big deal. Now, not so much. Unfortunately, there's nothing in the story that gives us a sense of the eighties, which gave the whole story a feeling of déjà vu.
It's a shame, because Camille's journey from newbie surgeon trying to be "one of the guys" to finding her own way as a woman and a doctor could have been compelling. She's simultaneously dealing with what we would now call post-traumatic stress disorder dating from a traumatic childhood experience in the Congo, where her parents both died at the hands of Simba rebels. The scenes set in the jungle are excellent, full of tension and mounting danger as experienced through the eyes of a child.
If only the rest of the book lived up to those standards. I place much of the blame on the sterile setting. That may be great in an operating room, but we get no sense of time, which meant I was often confused by the supposed enormity of Camille's actions. What was "daring" thirty years ago is standard procedure these days. That wee little notation at the beginning of the section was too small and there were no other clues. A Christopher Cross song on the radio, an episode of
Remington Steele
, a suit with a peplum---that would have helped. Little details separate OK books from good ones.
All ranting aside, the plot is moderately interesting, with nice tension between Camille's desire to please her boss and her determination to do what is best for her patient. One of those patients is a therapist with breast cancer, a failing
marriage
, and a lover. She's out to convince Camille to avoid radical mastectomy in favor of removing only the cancerous lump—not the recommended procedure at the time. Their relationship produces some surprising (to them, anyway) results for both doctor and patient.
Another patient is a young gunshot victim whose mama is the praying kind. She's determined that God will save her boy's life and Camille's soul.
In the end, I found
The Six-Liter Club
kind of boring. I felt it suffered from the same clinical detachment Camille struggled with in her daily life. I couldn't get close enough to the characters to really care what happened to them. I wanted to like it, but just couldn't. But hey, that doesn't mean you won't! Just keep telling yourself, "It's the eighties…the eighties…"
**This review first published on October 18, 2010.
Have something to say about this article? Leave your comment via Facebook below!
advertise with us
Example: "Gen 1:1" "John 3" "Moses" "trust"
Advanced Search
Listen to Your Favorite Pastors