Filmmakers Discover a God-ordained Story
Angela Lu, WORLD Magazine
Friday, November 08, 2013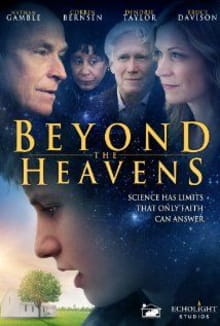 Christina and Nathanael Matanick have landed on a story they're ecstatic about. It's based on a true story. It's an adaptation of a book. It's set internationally and on a topic that shows how God is moving around the world.
But that's all we can tell you right now.
The Matanicks are young filmmakers who won Best Film at the 168 Film Festival, earning a prize of up to $1 million to make a feature-length film through EchoLight Studios. EchoLight Studios has yet to approve the script, so in the meantime the Matanicks need to keep their idea under wraps. If the studio likes it, the couple will move on to the next phase of the movie-making process. If the studio doesn't like the idea, the couple has a number of back-up scripts they also would be excited to make. But the Matanicks still plan on making a film on their story idea, even if they have to do it down the road.
"We are pursuing it regardless," Nathanael said. "For me winning [the 168 Film Festival] is more about giving ourselves the confidence to start moving ahead to make the film."
For the past few weeks, the Matanicks have been living and breathing the story. In the morning as they eat breakfast and get the kids dressed, they discuss what needs to get done that day. While Nathanael still needs to work at his job making commercials, he shares his vision and ideas with Christina, who then puts them into action.
Between taking care of her two children, Christina reads about how to write screenplays and dives into books about the country where the story takes place. She plans meetings, responds to emails, but mostly she writes. Besides writing three drafts of the screenplay, she's also competed in 168 Film's Write of Passage, a contest that gives writers a week to write a short film script.
"I do feel like it's way above my head, people spend years and years to learn how to do it really well," she said of her first time writing a script for a feature-length film. "I don't care if I'm the one who writes the final version, right now I'm doing it out of necessity to give a vision for what the film is going to be."
As she writes, Christina finds her own personality comes through in the drafts. She hates conflicts and wants to write in resolutions quickly for her characters. But as story hinges on conflicts, she's had to hold back. Christina also found her drafts are dialogue-heavy as she tries to explain everything going on in her characters' heads.
That's where Nathanael's visual creativity comes in. As he drives home from work, he listens to movie scores similar to the music he foresees for their film. Through the music, he pictures scenes based on story lines he's discussed with Christina. He imagines how characters interact with each other, the mood of the scene, and the characters' personalities. When he gets home, he walks Christina through the scenes, and she tries to incorporate them into the script.
"For me that's so exciting," Nathanael said. "It's hard to get to a place where we get the clear vision, and a film can fail or succeed based on the vision. … Does [the filmmaker] know what he wants?"
Once Christina finishes a draft, Nathanael reads it, making notes and writing if he has time. Then Christina starts work on the next draft, refining, editing, and adding in new scenes.
After winning the deal with EchoLight, the Matanicks have had very little direction from the studio. Lately EchoLight has been dealing with issues of its own: Earlier this month, CEO Rick Santorum fired the studio's co-founders and sued them for orchestrating a "campaign of sabotage." The studio recently hired Jeff Sheets as its new president and released the film Christmas Candle.
Recently on Movie Features
Have something to say about this article? Leave your comment via Facebook below!
advertise with us
Example: "Gen 1:1" "John 3" "Moses" "trust"
Advanced Search
Listen to Your Favorite Pastors