Milk Promotes Agenda, Provides Food for Thought
Jeffrey Huston, Crosswalk.com Contributing Writer
Friday, December 12, 2008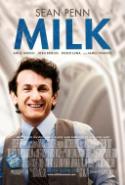 DVD Release Date: March 10, 2009
Theatrical Release Date: December 12, 2008
Rating: R (for strong language, sexual content and brief violence.)
Genre: Drama, Biopic
Run Time: 128 min.
Director: Gus Van Sant
Cast: Sean Penn, James Franco, Josh Brolin, Emile Hirsch, Victor Garber, Diego Luna, Alison Pill, Denis O'Hare
In light of the fallout surrounding California's Prop 8—the state constitutional amendment passed by voters that defines marriage as between one man and one woman while eliminating the right of same-sex couples to marry—it's hard to imagine a more relevant (or at least timely) film than Milk.

That relevancy has elicited early critical praise and will undoubtedly lead to Oscar nominations—including Best Actor, Director and Picture. This support, however, doesn't necessarily make it right. Even so, the film's clear divergence from an evangelical worldview doesn't make it completely void of merit, either, and can provide food-for-thought to the contemplative Christian who is willing to watch and listen even while disagreeing.

Based on the 1970s' political career of San Franciscan Harvey Milk – the first openly gay man to be elected to public office and eventually assassinated—it's eerie to see how history repeats itself. At that time, it was Proposition 6 rather than 8, an amendment that not only would've made firing gay school teachers mandatory but also any public school employee who supported gay rights. To see that statewide fight play out—with Harvey Milk in the lead to vote against it—is compelling in light of the same culture war playing out today with Prop 8.

But the fight over Prop 6 came later in Harvey's life and, on the whole, Milk covers the man's entire political career from a very personal perspective, starting with his move from New York to San Francisco in 1972. There he encountered a police force openly hostile to homosexuals, beating gays in the streets and bars of the Castro district. Though not politically inclined (and even initially a Republican), Milk's passion for gay rights and business rights led him to run for City Supervisor.

It was the first of several losing campaigns in which he evolved beyond being a "gay" candidate. From trading t-shirts for suits to organizing with labor unions, firefighters, teamsters and other civic organizations (while also swearing off marijuana and bathhouses), Milk became so savvy that his influence grew as his political losses continued—he was even dubbed "Mayor of Castro Street"—though victory did eventually come.

Director Gus Van Sant (Good Will Hunting) deviates from his experimental trend of recent years (Gerry, Elephant) with a more traditional offering, though that's largely due the formulaic script. Gay himself (as are the film's producers and screenwriter), it's not a surprise to see Van Sant retell Milk's story in mythic strokes. This is not a "warts-and-all" examination but rather a canonization.

Fears or doubts rarely emerge with this Harvey. He is an idealized icon—joyful despite setbacks, fearless in the face of death threats, rising above hostilities as he shows compassion, understanding and good-humor to his opponents (not to mention humility in saying, "The movement is the candidate, not me."). For gays looking for their MLK, Gus Van Sant has just delivered it to them in MILK.

Yet while biased, it's not eye-rolling schmaltz. Though conventional at its core, Van Sant's naturalistic restraint gives the entire film an authentic texture. Visuals are crafted with an immediacy rather than over-produced gloss, music cues are not overly manipulative, and so even as the story hits its standard biopic notes (like when an aide devises the perfect winning strategy precisely at Milk's lowest point when he's all but given up on his political aspirations) it still plays with legitimacy.

The talented ensemble sure helps, led with a truly transformative portrayal of Harvey Milk (spirited and effete) by Sean Penn (surly and macho). It's rare to see an actor become so unlike himself yet so naturally—even instinctively—be that creation. Josh Brolin (W., No Country For Old Men) also impresses as Harvey's political foe Dan White, giving nuance and humanity to what becomes a tortured, sick man.

Praise can also be doled out to the likes of James Franco, Emile Hirsch and others who create dimensional characters, although the number of "straights playing gays" at some point feels a bit weird, as if the "stretch" should be notched along side performing mentally or physically disabled characters, or a particularly hard accent of some kind ("Oh look—they can play gay!"). Honestly, I'm a little surprised more gay people aren't offended by both the casting and unspoken perception of it. To his credit, one of the few openly gay actors cast—Denis O'Hare—plays conservative State Senator John Briggs (another Milk adversary) with straightforward conviction rather than dogmatic theatrics (even though Briggs is scripted in one-dimension).

Milk is unabashedly pro-gay, while painting anyone who's not as bigots. It's unlikely to change the beliefs of those already set in their ways, although its effective artistry may be enough to sway non-ideologues toward its worldview. Given that, is there any value to Christians who may be curious? Not directly, though if there were a philosophical take away, it would be this:

If the Church engages the homosexual community only as cultural and political rivals, that relationship will always be a losing one. As Harvey himself once said, gays "go to the bars because the churches are hostile." Maybe that relationship should start with compassion being a sincere expression rather than a calculated tactic, and then realizing the task of genuine conversion is done by the Holy Spirit alone.

CAUTIONS:
Have something to say about this article? Leave your comment via Facebook below!
advertise with us
Example: "Gen 1:1" "John 3" "Moses" "trust"
Advanced Search
Listen to Your Favorite Pastors