XXX
compiled by Jeffrey Overstreet

Copyright Christianity Today International

2002

1 Jan

COMMENTS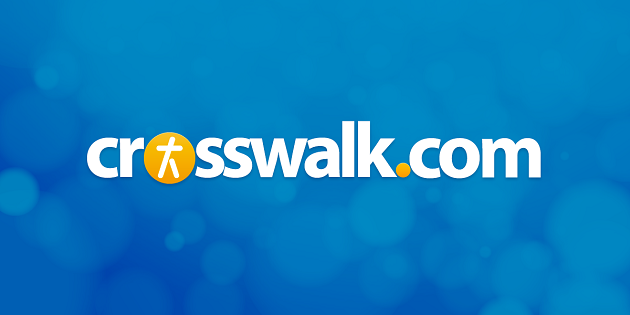 from Film Forum, 02/07/02
XXX isn't about pornography. It's about an extreme-sports maniac (Vin Diesel) who becomes a spy. The film is directed by Rob Cohen, who directed Diesel in last year's The Fast and the Furious. Some may argue with me and call this pornography of a different sort.
from Film Forum, 08/15/02
Speaking of gadget-happy heroes, XXX provides us with a new secret agent whose secret weapons are the kind you'd find in a shop for extreme-sports enthusiasts. Vin Diesel plays Xander Cage, a delinquent whose audacity and athleticism make him a potential spy. Why waste such a good-looking crook by locking him up in jail? Give him tools and a mission, turn him loose, and you'll find he has what it takes to become a hero.
While the film is drenched in caustic alt-rock music, hyperkinetic violence, dizzying rapid-cut editing, and James Bond-ish sex-scene accessories, some religious media critics seem fond of the film … or at least of Diesel.
Holly McClure (Crosswalk) raves, "If you're looking for a different style of Bond film with a tattooed leading man that exudes a tough-guy charm and is a champion for the cause of saving people, you'll enjoy this movie. … Hollywood has found a new leading man and America has a new action hero." Phil Boatwright (Movie Reporter) says, "Like Yul Brynner, Diesel is the star for all ethnicities. With his shaved head, bulging biceps and anti-WASP features, he's a fresh look for a generation more adjusted to America's increasingly divergent melting pot. … He's Superman for the new millennium."
Anne Navarro (Catholic News) disagrees: "Diesel has some charm and charisma, but no emotional range. He delivers his lines in a flippant monotone that wears thin and he relies mainly on his buffed body to convey feeling."
Bob Smithouser (Focus on the Family) lists off reasons to avoid it: "Lots of explosions and gunplay. About 40 profanities. Scantily clad women. Promiscuity. Alcohol use. XXX swaps 007's air of sophistication for Gen-X attitude and a blistering goth-rock soundtrack. Apart from an anti-tobacco jab and the hero's budding social conscience, there's no moral value." Paul Bicking (Preview) agrees, and Tom Snyder (Movieguide) says, "XXX does not have enough redemptive, moral content in it to be completely acceptable or appropriate."
Mainstream critics are so put off by the style-over-substance method of director Rob Cohen that they don't spend much time trying to find meaningful themes or messages. Lisa Schwarzbaum (Entertainment Weekly) declares, "I continue to believe, as Spider-Man is my witness, that an action hero ain't nothing but a marketing campaign unless he stands for something more than the thrills he seeks and the extreme-sports tie-ins he generates. Even in the summertime, the most restless young audience deserves the dignity of an action hero motivated by something more than franchise possibilities. Movies like XXX—a big 000—don't deserve our $$$."
Bucking the trend, David Denby (The New Yorker) finds the young star insufficient: "Selling Vin Diesel as a great star is a fine piece of mischief, a put-on to rival the greatest feats in the history of ballyhoo. He dangles, he jumps, he rides motorcycles. But can he walk? An action star has to have a walk—look at John Wayne, or Mel Gibson. He also has to try, now and then, to notice the other people in his films, and Diesel's response to the performers … is both grandiose and slighting, as if he were annoyed by their intruding on his movie at all."
from Film Forum, 08/22/02
Meanwhile, Vin Diesel's action-spy flick XXX ruled the box office again, and religious critics continued to roll their eyes (see our earlier review roundup here).
David Bruce (Hollywood Jesus) finds some interesting differences between the film's tattooed hero, Xander Cage, and the legendary film hero to which most critics compare him. Bruce writes, "James Bond, though an independent thinker, was always a company man. He was what we would term an organizational man. Xander Cage is an outsider that the organization needs to bring in. … In today's world successful organizations seek out entrepreneurial and creative types, the outsiders. Xander Cage is more centered on a central relationship than is the womanizing James Bond. Cage develops the friendship before the romantic relationship. Sexual intercourse is secondary." He goes on to list several more interesting contrasts, as well as some vague but intriguing spiritual themes.
Ryan Izay (Christian Spotlight) is troubled that "our youth [are] able to see women being treated as objects of pleasure alone, and a criminal being paid to kill people. I urge any parent that is skeptical about letting their child see this film to think twice.
J. Robert Parks argues that the film insults the intellect: "No, I don't expect an action thriller to be believable or even make sense. But I do hope that it won't completely insult the audience's intelligence, that it will have some sort of internal consistency. In XXX, there is absolutely no logic to anything that happens. Even the explosions are random, which creates a mind-numbing sense of boredom."
from Film Forum, 04/24/03
Now that Vin Diesel's hyperviolent action extravaganza is on video, it may be a good idea to take another look at it. Metaphilm is providing just that, with perhaps the most serious examination so far of what this popular actioner tells us about our own popular culture.