Rachael Lampa Takes on The Sing-Off
Laura MacCorkle, Senior Editor, Crosswalk.com
Monday, September 19, 2011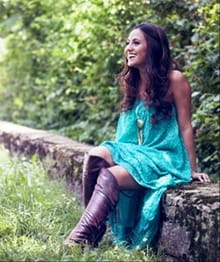 What's a Dove Award-winning solo artist who's had multi-platinum album sales doing competing with a group on NBC's a cappella singing series The Sing-Off?
"I would say that I'm still kind of asking myself the same question," answers Rachael Lampa, the pint-size singer with a gallon-size set of lungs who's found herself part of the series' third season which premieres Monday night, September 19.
With a judging panel featuring pop music vets Ben Folds and Sara Bareilles, as well as Shawn Stockman of R&B group Boyz II Men, The Sing-Off features sixteen a cappella singing groups who perform popular songs each week for the votes of the viewing audience. As a member of a group called The Collective, Lampa is now five weeks into the taping of the series and says she's having the time of her life. Formed by Jeremy Lister, a member of Season 2 runner-up group Street Corner Symphony, The Collective is comprised solely of Nashville-based musicians who have each had individual music-making success.
It could certainly seem like a strange career move for an established solo artist such as Lampa, who's amassed an unprecedented nine Top 10 singles (four at No. 1) and also toured with groups including Destiny's Child, Nickel Creek and Boyz II Men. But for Lampa, it's just a step back into the spotlight after some much-needed time away.
Back in 2000, the then 15 year-old was fresh on the Christian music scene, but quickly became known thanks to her monster Christian music hit "Live for You," as well as high-profile appearances on television shows including a prime performance on The Tonight Show. She was young and didn't know otherwise, so Lampa kept up the hectic pace ("write for a record, make a record, promote it, tour it, rinse and repeat") until sometime in 2006 when she decided to walk away for a bit and rediscover a simpler lifestyle.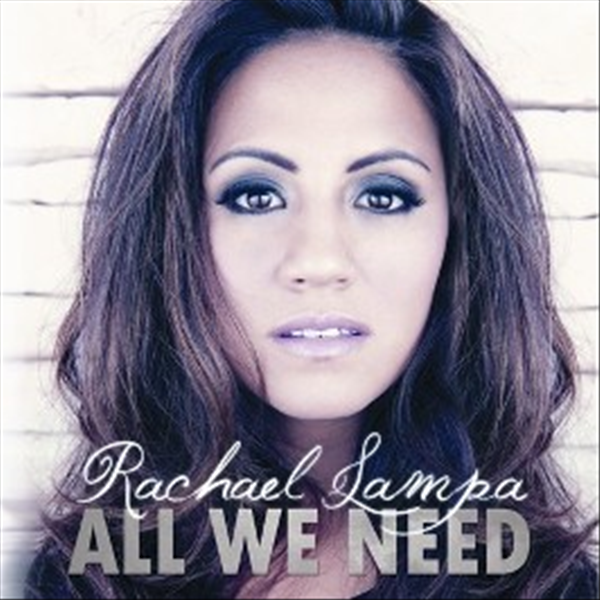 During the past five years, the singer-songwriter says she has found herself, a husband and some community. And so at the beginning of 2011, she was ready to get back at her craft. One thing led to another, and a record was quickly recorded—an "organic" process, she calls it. And then, naturally perhaps, she found herself being invited to compete with The Collective and try her hand at a little a cappella.
I spoke with Lampa recently to talk about why it was the right time to release another record (All We Need) and what it's like doing two things she's never done before: singing a cappella and singing in ensemble on NBC's The Sing-Off.

---

First off, and before we get to The Sing-Off, for fans who haven't heard from you these past five or so years what have you been up to?
Well, when I cut my last record—I guess that was 2005 or 2006—I sort of I knew that there was going to be a time where I was going to have to start the next one. And since I was 14, that was all I knew: write for a record, make a record, promote it, tour it, rinse and repeat. So I guess I was at the age where I was starting to look at that and realize that's not healthy and just that formula of feeling like I'm kind of a robot, kind of I'm just following directions. And I knew that if I started another record it just wouldn't be . . . I wasn't at a place I could really pour my heart into it. I was tired, and I just felt uninspired. This felt like a natural time to kind of close that door with Word [Records] and just start something new. So I didn't really have a plan when I did that. I just kind of said, "I can't make the next record until I feel the peace to do it." And I think you know ultimately it was one of those things where you just say, "I don't know why, but this is what God wants for me right now." So I took some years off. I continued to write through all of that just for myself really and continued to entertain the thought of doing a record, but really for the most part just spent time with my family and friends and building actual friendships that I still have now . . . which I didn't really have. I kind of jumped from tour to tour and whoever was on that tour were my friends. It was kind of the way I had designed my life. So really I just wanted to take that time to get to know my friends and my family and just spend time with them, and so that was a big chunk of that.
Have something to say about this article? Leave your comment via Facebook below!
advertise with us
Example: "Gen 1:1" "John 3" "Moses" "trust"
Advanced Search
Listen to Your Favorite Pastors