Trading Fame for Faith
Natalie Nichols Gillespie, Contributing Writer
Monday, November 18, 2002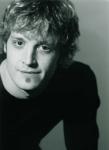 When Lincoln Brewster got the call that he was chosen to be the guitarist on Steve Perry's 1994 "For the Love of Strange Medicine" tour, it was a dream come true for the new Christian. Perry was the former lead singer of the classic rock band Journey, which soared up the charts in the '70s and '80s with hits like "Lights," "Faithfully" and "Don't Stop Believing." Post-Journey, Perry hit it big with solo hits like "Oh Sherry," and Brewster was about to join him in the limelight.
When Brewster took the stage with Perry eight years ago, at just 21 years old, it was pretty much like he had envisioned. He heard the crowds screaming and felt fans at the front of the stage frantically trying to touch him. He was becoming a star, but he still felt unfulfilled.
"It was about the fourth or fifth concert, when everyone was grabbing at my legs while I did a solo at the front of the stage, that I realized God wasn't getting any of the glory—I was," shares Brewster.
He toured with Perry for almost three years and was able to witness to him on many occasions; but the lack of accountability, absence of Christian fellowship and the constant temptations that go with life on the road as a rock star concerned Brewster.
"Women would come backstage and make ludicrous offers," says Brewster, who married his high school sweetheart, Laura, when he was 23. "I would immediately turn and walk away. One of the crew asked me how I could do that, and I told him, 'The Bible says to flee! It doesn't say to stay and fight.' Leaving is the only thing to do in that situation."
Finally, Brewster made the difficult decision to call it quits.
"I moved back to Modesto, Calif., and got plugged into a church [Calvary Temple Church]," Brewster recalls. "I still had a lot of music connections, but my songwriting wasn't coming together at all."
While asking the Lord for direction, Brewster tried to write and record in his home studio, but nothing came together. The guitarist/songwriter, who had played music on and off professionally since he was labeled a child prodigy in his elementary years, realized God was calling him to lay it all down.
"It was so hard," remembers Brewster, "but I had reached the point where I knew if I was going to do it, it had to be for Him. I said, 'God, if You will help me sing, I will do it all for You.'"
While recording started to become easier, still there was no clear direction on what to do next. Through his new church, Brewster was offered the job of doing technical work on the sound system and filling in as youth pastor—a far cry from his "glory days" on the secular stage. He wrestled with the decision, fighting what God was calling him to do.
"I had several gig offers come up, but I took the [church] job," Brewster says. "It was tough; I made less in a month there than I did in a week for Steve, but God told me to quit playing and fix the P.A. system."
It was only after he gave up the control—gave up his passion—that God began to give it back in abundance. As Brewster began to lead worship with the youth, he quickly realized he was finally where he was supposed to be, making music for the Lord and leading others to do the same.
"I know the music was really horrible at first, but within three or four weeks I just knew I was made to be a worship leader," Brewster says. "After I fixed that P.A. system, God said, 'Go for it [musically],' and I started writing songs with an ability I had never had before."
Through his church work came the opportunity to help plant a new church near Nashville, Tennessee. He and his wife talked, prayed and felt led to go. They helped start The Oasis and recorded an album for Hosanna Music during their time there. Through that experience, Brewster met executives from Vertical Music, which eventually became his record label.
Have something to say about this article? Leave your comment via Facebook below!
advertise with us
Example: "Gen 1:1" "John 3" "Moses" "trust"
Advanced Search
Listen to Your Favorite Pastors