Volume & Density
reviewed by Russ Breimeier

Copyright Christianity Today International

2003

1 Nov

COMMENTS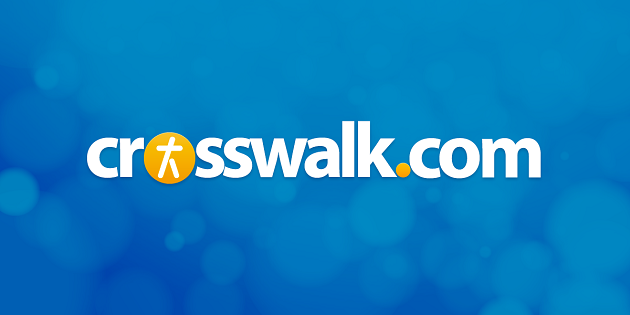 Sounds like … melodic power pop akin to Weezer, Phantom Planet, Jimmy Eat World, Holland, Mae, and Fighting Jacks
At a glance … a solid full-length indie rock debut that expresses faith with honesty and subtlety
Track Listing
All in Your Hands
Way Deep Inside
What It Is
Between the Lines
I'll Be Around
Gimme Some Light
Taking Me Home
Standing at the Door
Where I Belong
Racine
True
Jesus Never Leaves Me
Rewind to the mid 1990s: The Smoking Popes, a power-pop band from Chicago, appeared on soundtracks for Clueless and Tommy Boy while touring with legends like Morrissey and Jawbreaker. A favorite with critics and audiences, the Smoking Popes were often likened to Green Day and Weezer—loud, melodic guitar rock with emo/punk leanings and bittersweet lyrics.
In 1998, lead singer, songwriter, and guitarist Josh Caterer became a Christian, leading him to disband the Smoking Popes because he was uncomfortable singing about melancholy romance: "God changed all my priorities. I wanted to express these things through our music, but it just wasn't working." Caterer took a nearly three-year sabbatical from rock to refocus himself, releasing an EP of acoustic gospel songs and often playing guitar with the worship band at Harvest Bible Chapel in the Chicago suburbs.
He returned to rock in 2001 when he formed Duvall (named for actor Robert Duvall from Caterer's favorite film, The Apostle) with his brother Eli (also from the Popes) on bass and Rob Kellenberger on drums. Duvall picks up where the Popes left off, but now focusing on themes of optimism, honesty, and faith. Since their start, they've been invited to open for Weezer, Jimmy Eat World, and Dashboard Confessional. According to Caterer, Dashboard's Chris Carrabba (also a Christian) has two lists. "One list of bands he wants to tour with because they rock, and another list of bands he wants to bring on the road for spiritual reasons. He told me we're one of the only bands on both lists."
Volume & Density never makes specific references to Christianity until the melancholic yet comforting closing track, "Jesus Never Leaves Me." Yet Caterer writes about his faith with simplicity and poetry, partly because it's what he knows. He's not plugged into the Christian touring circuit, so he wants to be able to communicate to Popes fans at the mainstream rock clubs. In consideration of that, Caterer's soft lilting vocals, strong melodies, and the band's aggressive rock sound is matched with unquestionably spiritual lyrics that rely on honesty instead of rhetoric.
Duvall's power pop sound is established immediately with "All in Your Hands," as Caterer sings, "I don't know where to start/You pulled apart my life and breathed new life/Into my heart when I met you/I long to be more true." In "What It Is," he outlines the change of heart experienced in coming to know Christ: "Oh, you've got eternity in your heart/A hole the size of the universe inside/And it's tearing you apart." Later, he sings of surrender in "Taking Me Home": "Once in a dream I saw your face shining before me/What could I do but fall down?/I'm waking up now and I'm laying it all down." And then there's "Where I Belong": "I know that you're the only hope/I'm found in you now/I know the word you've spoken is forever true now/I've waited all my life for love so strong."
"Way Deep Inside" is more evangelistic, an upbeat punk-like praise song that finds Caterer unable to contain the joy in his heart. "Between the Lines" is a soaring rock ballad that encourages others to discover the joy of God's love, and the jangle rock of "I'll Be Around" is written to a friend still on the fence concerning Christianity. There's also the sweet romance of "Racine," as well as a very enjoyable rock remake of Spandau Ballet's cheesy '80s hit "True," given deeper spiritual meaning through a few lyrical modifications.
Volume & Density has an unmistakable indie rock sound to the production, though it's certainly no less quality than a Tooth & Nail release, or a typical album in the power pop genre for that matter. Some may also tire from the lack of variation on the recording. Still, credit this talented trio for offering memorable and likeable pop/rock while expressing Caterer's spiritual beliefs with appropriate subtlety. I'd love for this band to find Christian distribution, because it will otherwise certainly go unnoticed by those who would embrace it most. What a shame…but now that you know about it, you needn't let that happen.