How to Live Like You Have Something to Offer
Emily Freeman, Chatting at the Sky
Tuesday, October 07, 2014
It's easy to point out the influence in others, to see them as images of the Divine Artist, to be liberal with our admiration, compliments, or even our criticism.
But what of your own influence? What about the conviction of your true self, pointed out, accepted, and poured out as an offering?
Maybe you are a person who thinks art is for other people. Maybe you can't imagine God having art in mind when he made you. Maybe you doubt the connection between the work you do with your hands and the story you are telling with your life.
All of that has a particular time and place, right? Art is for a certain type of person doing a certain type of thing.
Art isn't for you. Is it?
Could it be true that you, too, are an artist?
And if it could be true, wouldn't you want to find out what that might mean?
You don't need a test or an expert evaluation or an extensive and professional analysis to find out what kind of art you might have to offer.
You don't need to gear up for a long journey or take time off work.
Instead, I hope to do for you what Sarah did for me—pull back the layers suffocating the truth of who you really are.
Maybe you have a dream or a desire to move into the world, something you're always talking yourself out of. Or maybe you wish you had a way to influence others but you don't think you do.
It is my intention to introduce practices to help you uncover the art already alive within you.
You were born to make art.
But that's not all.
It is also my intention to walk with you as you begin to release your art into the world, for the glory of God and the benefit of others.
Because you were also made to live art.
It's time to rescue our beautiful design from the dark grip of doubt and discouragement.
It's time to remember the Spirit of power and love and a sound mind who lives within us.
It's time to live as though we believe we have something to offer.
It's time to release our authentic selves into the world. Because it isn't only the painters who are allowed to be expressive, it isn't only the musicians who can touch our souls, it isn't only the novelists who can inspire us to dream.
Have you noticed how God does things?
Have you considered the way he colors the sky? Or the smallest details in the blades of grass or grains of sand beneath your feet?
Is he only a God of right answers and right angles and acceptable behavior? Have we exalted the will of God and the plans of God above God himself?
He does not manage us, to-do list us, or bullet-point us. He loves us. Is with us. And believing him feels impossible, until we do, like a miracle, like lukewarm water turning merlot red right there in the cup. And hope sprouts new, because God doesn't give us a list. He invites us into the story.
God is not a technician. God is an Artist.
This is the God who made you. The same God who lives inside you.
He comes into us, then comes out of us, in a million little ways.
That's why there's freedom, even in the blah. Hope, even in the dark.
Love, even in the fear.
Trust, even as we face our critics.
And believing in the midst of all that? It feels like strength and depth and wildflower spinning; it feels risky and brave and underdog winning.
It feels like redemption.
It feels like art.
Excerpt Used By Permission from A Million Little Ways by Emily Freeman (Revell, 2013).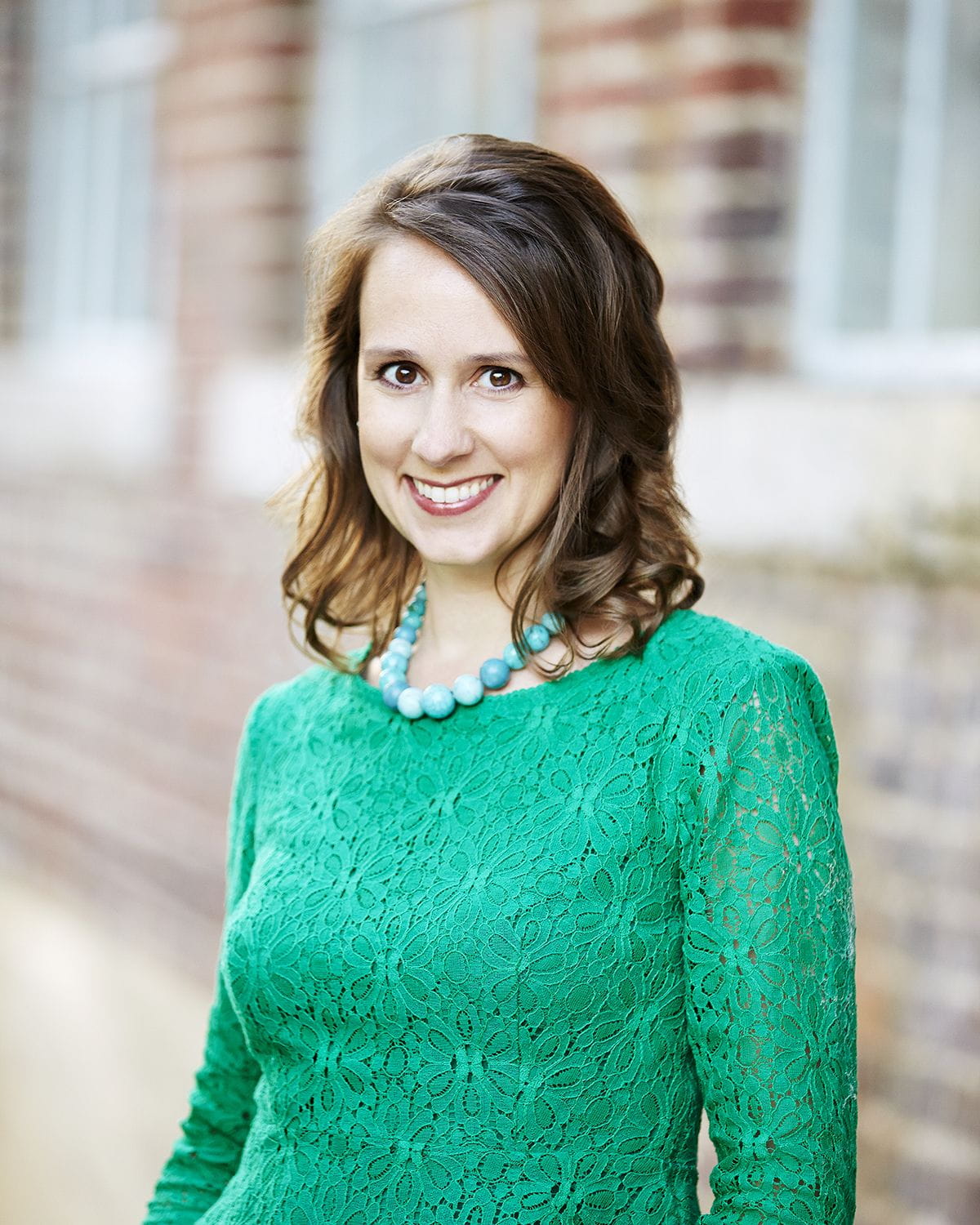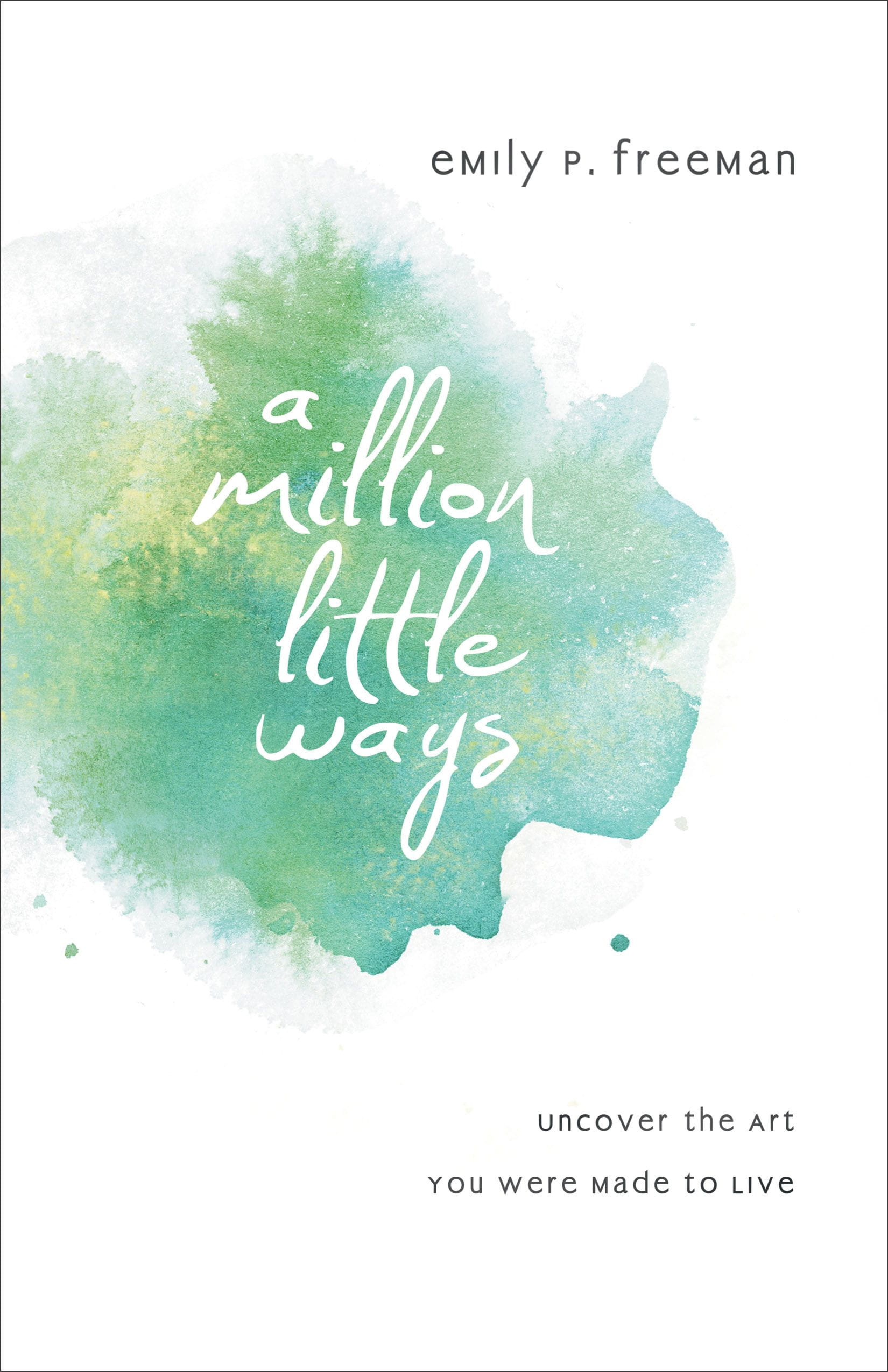 Emily Freeman is the author of A Million Little Ways and Grace for the Good Girl. Connect with Emily online at www.emilypfreeman.com where you'll find her blog, Chatting at the Sky.
Publication date: October 9, 2013
Have something to say about this article? Leave your comment via Facebook below!
advertise with us
Example: "Gen 1:1" "John 3" "Moses" "trust"
Advanced Search
Listen to Your Favorite Pastors