What Rowling Said about Dumbledore
Jim Hamilton, Professor of Biblical Theology at The Southern Baptist Theological Seminary
Tuesday, April 02, 2013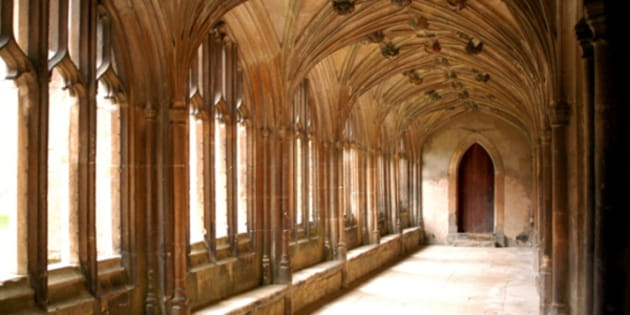 In reaction to Rowling's declaration, "One blogger wrote on a fansite: 'My head is spinning. Wow. One more reason to love gay men.'" But Rowling herself contrasts Dumbledore with Bellatrix Lastronge. She said of Dumbledore, "he met someone as brilliant as he was and, rather like Bellatrix, he was very drawn to this brilliant person and horribly, terribly let down by him." (source).
This comparison is instructive: Bellatrix is evil because rather than repudiating what attracted her for the sake of what was right, she abandoned what was right and chose what she desired. Dumbledore did the opposite. Rather than indulge his desire though it was wrong, he crucified his desire and chose to do what was right. That blogger misunderstood. Rowling's declaration is not "one more reason to love gay men" but one more reason to celebrate and admire those who—whether repentant traitors or werewolves—repudiate their own evil impulses and choose what is good and right instead.
I recommend you read or listen to the books for yourself and hear the wisdom that cries aloud in the street (Proverbs 1:20).
Postscript: I haven't read Jerram Barrs' book yet, but I just saw on Justin Taylor's blog that Barrs has an appendix in his forthcoming echoes of eden entitled "The Outing of Dumbledore." I've been thinking about what Rowling said about Dumbledore since it was first brought to my attention, and seeing that Barrs has an appendix on it spurred me to finish this post. I don't know what Barrs will say, but this is my take on Rowling's declaration that in her conception of Dumbledore he felt same-sex attractions.
James Hamilton serves as associate professor of biblical theology at The Southern Baptist Theological Seminary. He has written revelation: the spirit speaks to the churches (Crossway, 2012) god's glory in salvation through judgment: a biblical theology (Crossway, 2010) and god's indwelling presence: the ministry of the holy spirit in the old and new testaments (B&H, 2006). He blogs regularly at for his renown. You can follow Dr. Hamilton on Twitter @drjimhamilton.
Have something to say about this article? Leave your comment via Facebook below!
advertise with us
Example: "Gen 1:1" "John 3" "Moses" "trust"
Advanced Search
Listen to Your Favorite Pastors