April 27
He Himself has said, "I WILL NEVER DESERT YOU, NOR WILL I EVER FORSAKE YOU,"
Hebrews 13:5
Among people's greatest fears is that of abandonment. It's engrained in us since we lost the fellowship of the Father in Eden. We focus on our own dread of abandonment, but God's Spirit is grieved by our absence. Jesus Christ comes to get us back, to restore us to the Father's heart. Like a parent recovering a kidnapped child, once we're back in His arms, He promises never to let us go. More, the mom or dad of the restored child is resolute in the determination never to be away from that little one again. Once safe in Christ, no power seen or unseen can remove Him from you.
Click here to sign up for your free Winning Walk newsletter!
---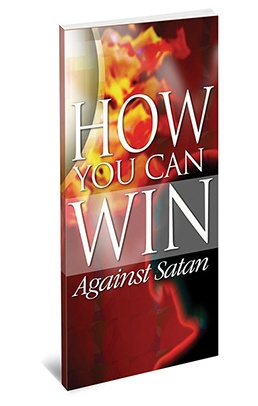 All genuine Christians are involved in a fight. Sometimes it's an inner struggle; other times it's circumstances. Satan uses everything in his arsenal to keep you from fulfilling God's plan and purpose for your life.

So how can you be on the winning side in the ongoing war against evil? And how can you win the specific battles you face in your own life? Dr. Ed Young answers these questions in his booklet, How You Can Win Against Satan.

It's our gift to thank you for your donation today. Please request your copy below – and thank you for giving generously to continue sharing the proven truth of God's Word through The Winning Walk!