April 28
Therefore I am well content with weaknesses, with insults, with distresses, with persecutions, with difficulties, for Christ's sake; for when I am weak, then I am strong. - 2 Corinthians 12:10
Paul could operate in his own strength or God's. For the power of the Lord to work through Paul, his own had to be diminished. The man who headed for Damascus, "breathing threats and murder against the disciples of the Lord" (Acts 9:1), was a hard-headed, strong-willed character, arrogant in his own might. Such a person is unusable as an instrument of Christ's Kingdom because God "resists the proud" (James 4:6; 1 Peter 5:5). Thus the equation of strength, Paul discovered, included the "W-Factor." To the extent his flesh was weakened, God's power could take over.
Click here to sign up for your free Winning Walk newsletter!
---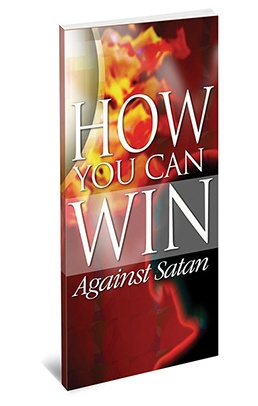 All genuine Christians are involved in a fight. Sometimes it's an inner struggle; other times it's circumstances. Satan uses everything in his arsenal to keep you from fulfilling God's plan and purpose for your life.

So how can you be on the winning side in the ongoing war against evil? And how can you win the specific battles you face in your own life? Dr. Ed Young answers these questions in his booklet, How You Can Win Against Satan.

It's our gift to thank you for your donation today. Please request your copy below – and thank you for giving generously to continue sharing the proven truth of God's Word through The Winning Walk!