April 30
"Though He slay me, I will hope in Him. Nevertheless I will argue my ways before Him. This also will be my salvation, for a godless man may not come before His presence. Listen carefully to my speech, and let my declaration fill your ears. Behold now, I have prepared my case; I know that I will be vindicated." - Job 13:15-18
There was a remarkable lack of self-interest in Job's love for God. He loved the Lord for His own sake, and not for the blessings God gave. This is a mark of maturing faith. Many of us begin our walk with God because we desire His good gifts. He loves us and receives us where we are. But spiritual growth means continuing to love Him when the gifts seem chunks of coal in a brown bag. Then we experience one of the greatest of His blessings—knowing that God loves us, and, in the end, will resolve life's mysteries and miseries.
Click here to sign up for your free Winning Walk newsletter!
---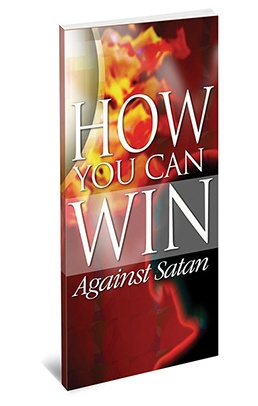 All genuine Christians are involved in a fight. Sometimes it's an inner struggle; other times it's circumstances. Satan uses everything in his arsenal to keep you from fulfilling God's plan and purpose for your life.

So how can you be on the winning side in the ongoing war against evil? And how can you win the specific battles you face in your own life? Dr. Ed Young answers these questions in his booklet, How You Can Win Against Satan.

It's our gift to thank you for your donation today. Please request your copy below – and thank you for giving generously to continue sharing the proven truth of God's Word through The Winning Walk!