April 12
And the work of righteousness will be peace, and the service of righteousness, quietness and confidence forever. - Isaiah 32:17
You can't buy a truly good sleep; it's God's gift. You can take pills and potions to knock you out, but that's not a good sleep. The best of sleeps comes after you've worked hard, accomplished a mission, relished the success, and then plunged into a warm bed. Many people labor all day and toss all night. Perhaps it's because they're not in the service of righteousness. Peace, quietness and confidence result when you've given the best of yourself to the best of tasks.
Click here to sign up for your free Winning Walk newsletter!
---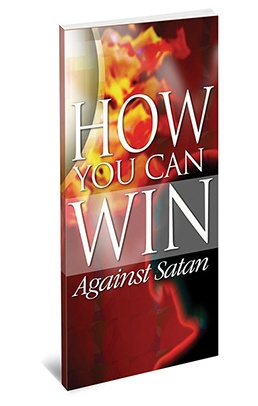 All genuine Christians are involved in a fight. Sometimes it's an inner struggle; other times it's circumstances. Satan uses everything in his arsenal to keep you from fulfilling God's plan and purpose for your life.

So how can you be on the winning side in the ongoing war against evil? And how can you win the specific battles you face in your own life? Dr. Ed Young answers these questions in his booklet, How You Can Win Against Satan.

It's our gift to thank you for your donation today. Please request your copy below – and thank you for giving generously to continue sharing the proven truth of God's Word through The Winning Walk!