April 13
For thus the Lord GOD, the Holy One of Israel, has said, "In repentance and rest you will be saved, in quietness and trust is your strength." - Isaiah 30:15
"Somebody got my goat!" People say that sometimes when rankled and upset. The phrase came from horseracing. Trainers trying to calm a high strung horse on the night before a race put a goat in the stall with the horse. The presence of the calm goat would quiet the horse. Occasionally, an opponent would steal the goat prior to the race; hence the saying. When we turn from the sin, guilt and worries that make us tense and tight, we rest. As the lifestyle of trust in God develops in our souls, we find our strength and are settled in His quietness.
Click here to sign up for your free Winning Walk newsletter!
---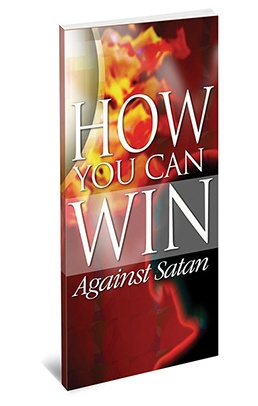 All genuine Christians are involved in a fight. Sometimes it's an inner struggle; other times it's circumstances. Satan uses everything in his arsenal to keep you from fulfilling God's plan and purpose for your life.

So how can you be on the winning side in the ongoing war against evil? And how can you win the specific battles you face in your own life? Dr. Ed Young answers these questions in his booklet, How You Can Win Against Satan.

It's our gift to thank you for your donation today. Please request your copy below – and thank you for giving generously to continue sharing the proven truth of God's Word through The Winning Walk!