April 15
I will counsel you with My eye upon you. - Psalm 32:8
The devil watches you to steal, kill and destroy (John 10:10), and his demons observe you to exploit your flaws. But God watches you to counsel you. The Hebrew term means "to consult together." When you seek the advice of another human, you must describe situations and circumstances. But God's counsel is like that of a father watching his child learn to drive. The dad doesn't instruct from a distance with his cell phone. He's there, in the front seat. "Steer to the left," he says; "put on the brakes a little," he instructs. So God is in the "front seat" with you, gently guiding you through every turn.
Click here to sign up for your free Winning Walk newsletter!
OUR THANK YOU TO YOU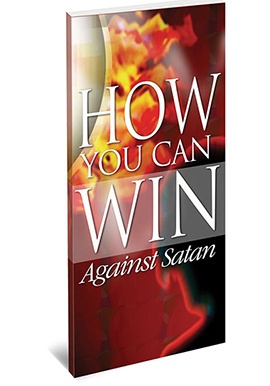 Defend Yourself Against Satan's Attacks!
Satan uses everything in his arsenal to keep you from fulfilling God's plan and purpose for your life. So how can you be on the winning side in the ongoing war against evil? And how can
you
win the specific battles you face in your own life? Dr. Ed Young answers these questions in his booklet,
How You Can Win Against Satan
. It's our gift to thank you for your donation today.
Find out more
.