April 17
Commit your works to the LORD and your plans will be established. - Proverbs 16:3
"I believe very profoundly in an over-ruling Providence, and I do not fear that any real plans can be thrown off the track," said Woodrow Wilson. (1) Works that can be submitted to God have plans that will succeed, even if the planners get it wrong. God sees the final outcome of all things. He allows us the privilege of being "co-laborers" with Him. However, like a master observing an apprentice, He steps in when our plans aren't aligned with big picture, and puts them right.
---
(1). Woodrow Wilson (1856–1924). Letter, January 7, 1912, to Mary H.P. Hulbert. The Public Papers of Woodrow Wilson, vol. 24, p. 6, ed. Arthur S. Link.
Click here to sign up for your free Winning Walk newsletter!
---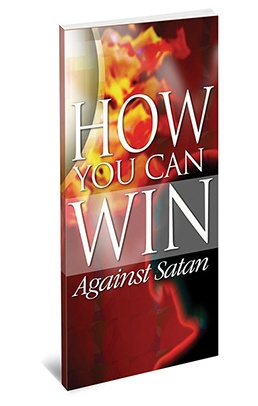 All genuine Christians are involved in a fight. Sometimes it's an inner struggle; other times it's circumstances. Satan uses everything in his arsenal to keep you from fulfilling God's plan and purpose for your life.

So how can you be on the winning side in the ongoing war against evil? And how can you win the specific battles you face in your own life? Dr. Ed Young answers these questions in his booklet, How You Can Win Against Satan.

It's our gift to thank you for your donation today. Please request your copy below – and thank you for giving generously to continue sharing the proven truth of God's Word through The Winning Walk!