April 20
The effective prayer of a righteous man can accomplish much. - James 5:16
Godly Daniel prays and it seems forever before there's an answer. At last an angel stands before him and recounts the struggle of battling his way from Heaven through the principalities and powers of the air—a fight so fierce mighty Michael, an archangel, had to reinforce him (Daniel 10:10-14). This is not the state of prayer today. Jesus has plowed a hole right through the dominion of the demonic, and every time we pray, our prayers follow the trail He has blazed right to the Throne of God.
Click here to sign up for your free Winning Walk newsletter!
OUR THANK YOU TO YOU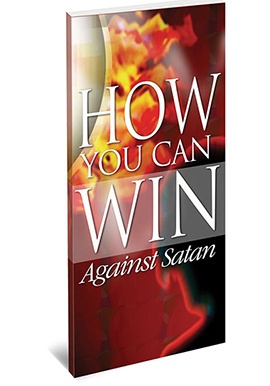 Defend Yourself Against Satan's Attacks!
Satan uses everything in his arsenal to keep you from fulfilling God's plan and purpose for your life. So how can you be on the winning side in the ongoing war against evil? And how can
you
win the specific battles you face in your own life? Dr. Ed Young answers these questions in his booklet,
How You Can Win Against Satan
. It's our gift to thank you for your donation today.
Find out more
.