April 21
But I say, walk by the Spirit, and you will not carry out the desire of the flesh. - Galatians 5:16
"The Holy Spirit is telling me to divorce my wife," the man said to his pastor. Despite the minister's counsel otherwise, the husband brought misery to his family as he left his spouse. The Holy Spirit doesn't contradict the Holy Spirit. Acting—walking—by the Spirit isn't moving upon every internal emotional impulse. Rather, it's like a man pulled over by a policeman. The officer wants to check the driver's sobriety, and lays a straight tape on the ground. "Walk by that line!" the patrolman says. Walking "by" the Spirit is behaving according to His ways, no matter what the emotions or imaginations may be telling you to do.
Click here to sign up for your free Winning Walk newsletter!
---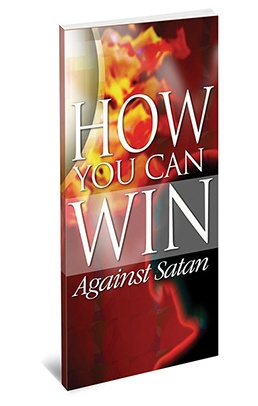 All genuine Christians are involved in a fight. Sometimes it's an inner struggle; other times it's circumstances. Satan uses everything in his arsenal to keep you from fulfilling God's plan and purpose for your life.

So how can you be on the winning side in the ongoing war against evil? And how can you win the specific battles you face in your own life? Dr. Ed Young answers these questions in his booklet, How You Can Win Against Satan.

It's our gift to thank you for your donation today. Please request your copy below – and thank you for giving generously to continue sharing the proven truth of God's Word through The Winning Walk!