April 24
The wicked is thrust down by his wrongdoing, but the righteous has a refuge when he dies. - Proverbs 14:32
Some see death as termination, but those trusting Christ view it as transit. At death, the body heads for the ground, but where does the soul go? For those without Christ's eternal life, there is the anxiety of disembodiment, thrust into the dark abyss as a homeless, roofless, wall-less entity. But in Christ, there is the promise of the new body, the new city, the new community, and the new creation wherein is refuge and safety forever. No wonder Saint Teresa reportedly said as she was dying, "Welcome, sister death!" It's the passage by which one enters Christ's refuge.
Click here to sign up for your free Winning Walk newsletter!
OUR THANK YOU TO YOU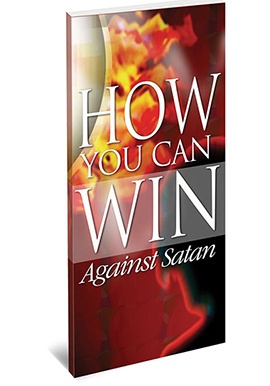 Defend Yourself Against Satan's Attacks!
Satan uses everything in his arsenal to keep you from fulfilling God's plan and purpose for your life. So how can you be on the winning side in the ongoing war against evil? And how can
you
win the specific battles you face in your own life? Dr. Ed Young answers these questions in his booklet,
How You Can Win Against Satan
. It's our gift to thank you for your donation today.
Find out more
.