April 3
"Do not let your heart be troubled; believe in God, believe also in Me. In My Father's house are many dwelling places; if it were not so, I would have told you; for I go to prepare a place for you. If I go and prepare a place for you, I will come again and receive you to Myself, that where I am, there you may be also." - John 14:1-3
Jo Beth and I flew from Amsterdam to New York. Seated near us was a three-generational family of excited Russians emigrants, headed for California, where a son had already moved and established a home. I couldn't help but think of the tears when that boy announced he was leaving Russia. But then I began to imagine the homecoming. Knowing Russia and California, I was certain the new home would be better than their minds could grasp. The Son has your place ready in your true home—and it's more fabulous than you can imagine.
Click here to sign up for your free Winning Walk newsletter!
OUR THANK YOU TO YOU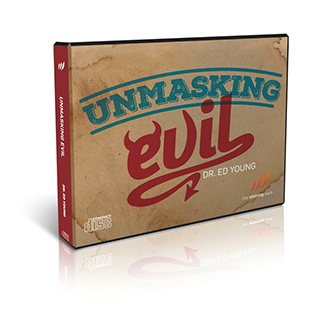 Unmasking Evil: Get Proven Truth About Evil and Suffering

To help you find real answers about suffering and evil, we want to send you Dr. Ed Young's new CD series called Unmasking Evil. It's our gift to thank you for your best gift by our March 31st financial year-end deadline. In this 5-message series, you'll discover why God must allow suffering to continue for a time, how to respond to the evil in our world, and God's ultimate plan to rid his creation of pain and heartache forever.