April 5
Submit therefore to God. Resist the devil and he will flee from you. - James 4:7
Submit and resist are the actions for overcoming the entrapments, snares, wiles and schemes of the devil. "Submit," here, is a military word. A private recognizes who's in charge, and it's not him, but the general. Resistance is modeled by Jesus in His temptations. He counters every satanic lie with the truth of God's Word. God's promise is that the devil will scamper away from you as fast as possible when he sees Christ over you and collides with God's truth within you.
Click here to sign up for your free Winning Walk newsletter!
---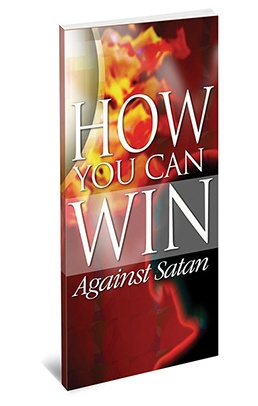 All genuine Christians are involved in a fight. Sometimes it's an inner struggle; other times it's circumstances. Satan uses everything in his arsenal to keep you from fulfilling God's plan and purpose for your life.

So how can you be on the winning side in the ongoing war against evil? And how can you win the specific battles you face in your own life? Dr. Ed Young answers these questions in his booklet, How You Can Win Against Satan.

It's our gift to thank you for your donation today. Please request your copy below – and thank you for giving generously to continue sharing the proven truth of God's Word through The Winning Walk!