April 6
For He has satisfied the thirsty soul, And the hungry soul He has filled with what is good. - Psalm 107:9
No thirst, no satisfaction; no hunger, no fullness. Thirst proves the existence of water, and hunger the reality of food, for if water and bread did not exist, we would not desire them. The need for God evident in humanity from the beginning of time is proof of God's existence. A whole branch of science has emerged, studying the way the brain is "hardwired for God."(1) Our need for God is real, and so is He, otherwise we would not yearn for Him. And those who seek Him will be satisfied.
(1) Newsweek, May 7, 2001.
Click here to sign up for your free Winning Walk newsletter!
OUR THANK YOU TO YOU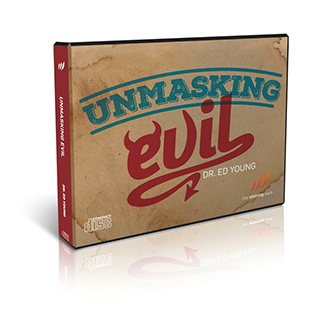 Unmasking Evil: Get Proven Truth About Evil and Suffering

To help you find real answers about suffering and evil, we want to send you Dr. Ed Young's new CD series called Unmasking Evil. It's our gift to thank you for your best gift by our March 31st financial year-end deadline. In this 5-message series, you'll discover why God must allow suffering to continue for a time, how to respond to the evil in our world, and God's ultimate plan to rid his creation of pain and heartache forever.