April 6
For He has satisfied the thirsty soul, And the hungry soul He has filled with what is good. - Psalm 107:9
No thirst, no satisfaction; no hunger, no fullness. Thirst proves the existence of water, and hunger the reality of food, for if water and bread did not exist, we would not desire them. The need for God evident in humanity from the beginning of time is proof of God's existence. A whole branch of science has emerged, studying the way the brain is "hardwired for God."(1) Our need for God is real, and so is He, otherwise we would not yearn for Him. And those who seek Him will be satisfied.
(1) Newsweek, May 7, 2001.
Click here to sign up for your free Winning Walk newsletter!
---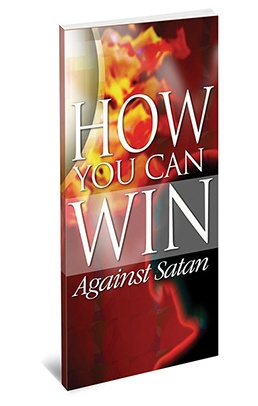 All genuine Christians are involved in a fight. Sometimes it's an inner struggle; other times it's circumstances. Satan uses everything in his arsenal to keep you from fulfilling God's plan and purpose for your life.

So how can you be on the winning side in the ongoing war against evil? And how can you win the specific battles you face in your own life? Dr. Ed Young answers these questions in his booklet, How You Can Win Against Satan.

It's our gift to thank you for your donation today. Please request your copy below – and thank you for giving generously to continue sharing the proven truth of God's Word through The Winning Walk!