August 10
The mouth of the righteous flows with wisdom… Proverbs 10:31
Dr. F.B. Thorn, a former pastor of our church, carried his Bible in a paper sack, but a prankster once replaced the Bible with a catalog. Dr. Thorn reached into the sack for his Bible. His friend, the practical joker, could hardly contain his laughter when Dr. Thorn's hand hit the catalog instead. But Dr. Thorn had the last laugh. He had committed Scripture to memory, and preached on verses he quoted by heart. In fact, the sermon was so powerful, almost everyone was shouting "Amen!" at every profound point. The mouth of the righteous does indeed flow with the wisdom of God.
Click here to sign up for your free Winning Walk newsletter!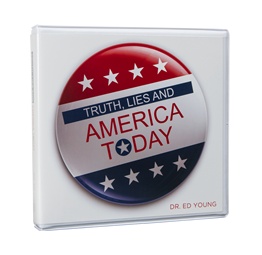 Our Gift to You - Truth, Lies, and America Today CD Series
Truth, Lies, and America Today is a bold and controversial three-message series that lays bare the lies American society has come to accept as truth: lies about morality, the role of the church, the role of government, the sanctity of life, and more. Dr. Ed Young shares the steps all believers can take to reestablish God's truth in their home and community and to rebuild a moral foundation upon which our nation can stand and flourish!