August 13
He has also set eternity in their heart… - Ecclesiastes 3:11
A famous explorer was recounting his adventures to a swarm of reporters. "Sir," one asked, "do you plan ever to explore any unknown areas?" The explorer replied, "Yes, I plan to make one last expedition. Only one Man has been to this place and come back alive. He promised He will take me there and let me explore it." A reporter fired back, "Are you saying you believe in Heaven?" "Absolutely," replied the explorer. "There has to be a Heaven because it as been implanted in the hearts of all people throughout history."
Click here to sign up for your free Winning Walk newsletter!
---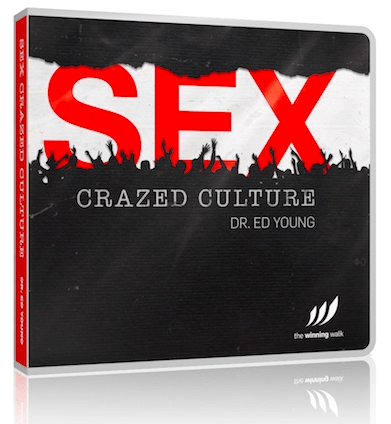 'Sex Crazed Culture' Shares Proven Truth About Sex
Dr. Young speaks the truth in love about important issues regarding marriage and relationships in his CD series 'Sex Crazed Culture.'
 
'Sex Crazed Culture' is our gift to thank you for your generous donation to The Winning Walk, so please give now and request your copy.
 
Thank you for sharing the proven truth of God's Word!