August 14
"When you pass through the waters, I will be with you; And through the rivers, they will not overflow you. When you walk through the fire, you will not be scorched, nor will the flame burn you."  -Isaiah 43:2
Israel lost its song in Babylon. Our Babylon is the fallen world system. Sometimes it robs us of our song. But we get the music back when we remember God. The waters are symbols of separation from all you love, and the rivers seemingly impassable boundaries between you and everything you care about. The fire is the looming danger that can turn your hopes to ashes. But God's promise to His covenant people is that there is no ocean He can't split, no rivers He can't cut a path through, and no fire He can't quench. That'll put the music back in your heart.
Click here to sign up for your free Winning Walk newsletter!
---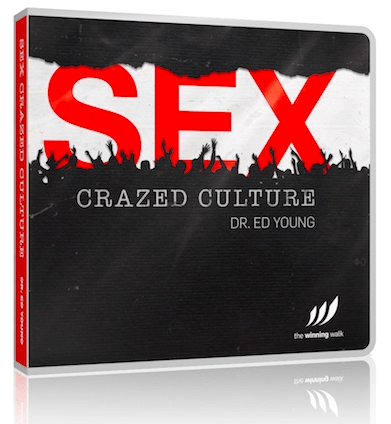 'Sex Crazed Culture' Shares Proven Truth About Sex
Dr. Young speaks the truth in love about important issues regarding marriage and relationships in his CD series 'Sex Crazed Culture.'
 
'Sex Crazed Culture' is our gift to thank you for your generous donation to The Winning Walk, so please give now and request your copy.
 
Thank you for sharing the proven truth of God's Word!