August 17
Be anxious for nothing, but in everything by prayer and supplication with thanksgiving let your requests be made known to God. And the peace of God, which surpasses all comprehension, will guard your hearts and your minds in Christ Jesus. - Philippians 4:6-7
Prayer is to worry what an antibiotic is to be nagging infection. It's not religious, rote ceremonial prayer, but worshipful prayer. Such communion with God recognizes His all-encompassing power and authority right up front. Worry-zapping prayer is also supplication, which is passionate praying, like Jesus in Gethsemane. The prayer that overwhelms worry is also thanksgiving. As you are grateful for past blessings, you gain assurance for the future. If you're God's covenant child through Christ, you don't have to drink your anxieties away, but pray them away.
Click here to sign up for your free Winning Walk newsletter!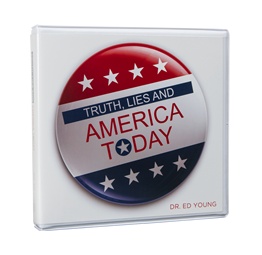 Our Gift to You - Truth, Lies, and America Today CD Series
Truth, Lies, and America Today is a bold and controversial three-message series that lays bare the lies American society has come to accept as truth: lies about morality, the role of the church, the role of government, the sanctity of life, and more. Dr. Ed Young shares the steps all believers can take to reestablish God's truth in their home and community and to rebuild a moral foundation upon which our nation can stand and flourish!