August 22
Then I saw a new heaven and a new earth; for the first heaven and the first earth passed away, and there is no longer any sea.  -Revelation 21:1
Ultimately all our grief is tied to loss and separation. Your heart may be broken because death has taken someone special from you. Or, your loss may have been in reputation. Maybe your character got caught in a vise of lies, and people who were once your friends are now your enemies. Perhaps what you've lost is a job, and financial security. Loss is the heart of heartbreak. God's coming Kingdom has no separating ocean. There are no sails fading on the horizon, bearing loved ones away from us. In His Kingdom, there is no loss.
Click here to sign up for your free Winning Walk newsletter!
---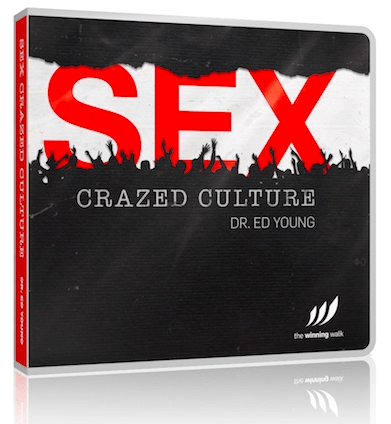 'Sex Crazed Culture' Shares Proven Truth About Sex
Dr. Young speaks the truth in love about important issues regarding marriage and relationships in his CD series 'Sex Crazed Culture.'
 
'Sex Crazed Culture' is our gift to thank you for your generous donation to The Winning Walk, so please give now and request your copy.
 
Thank you for sharing the proven truth of God's Word!