August 24
Your word I have treasured in my heart, that I may not sin against You.
Psalm 119:11
There are nine filters through which decisions and actions should be run, executive coach Brad Hays tells leaders. The first is God Himself, and the second is God's Word. If the action doesn't glorify God and line up with what Jesus would do, it should be screened out. If there is no biblical support for the intended behavior, then it should be eliminated. That requires that a man or woman have God's Word stored up inside, and treasured as the most valuable standard for decisions and behaviors.
Click here to sign up for your free Winning Walk newsletter!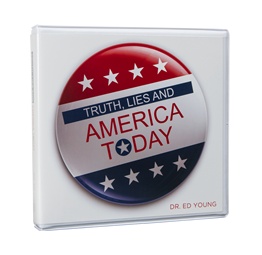 Our Gift to You - Truth, Lies, and America Today CD Series
Truth, Lies, and America Today is a bold and controversial three-message series that lays bare the lies American society has come to accept as truth: lies about morality, the role of the church, the role of government, the sanctity of life, and more. Dr. Ed Young shares the steps all believers can take to reestablish God's truth in their home and community and to rebuild a moral foundation upon which our nation can stand and flourish!