August 26
If we confess our sins, He is faithful and righteous to forgive us our sins and to cleanse us from all unrighteousness. - 1 John 1:9
Without the concept of sin there is no understanding of forgiveness. Without forgiveness, there is no resolution of our deepest needs and anxieties. God doesn't call us to confess our sins because He wants us rolling in guilt, but because until we acknowledge the problem we can't be cured. Denial is imprisoning. But when there is honest confrontation with our personal sins, there is the release of forgiveness and grace from God, who alone is holy and has the authority to put away our guilt. 
Click here to sign up for your free Winning Walk newsletter!
---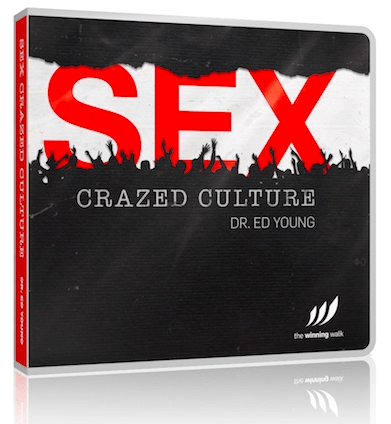 'Sex Crazed Culture' Shares Proven Truth About Sex
Dr. Young speaks the truth in love about important issues regarding marriage and relationships in his CD series 'Sex Crazed Culture.'
 
'Sex Crazed Culture' is our gift to thank you for your generous donation to The Winning Walk, so please give now and request your copy.
 
Thank you for sharing the proven truth of God's Word!